EOI has been invited by NIELIT from Training Partners for Implementation of Project 'Skill Development of Youths in Aspirational Districts in area of IECT leading to enhancement in Employability' to conduct Skill development training program in the area of Information Electronics and Communications Technology (IECT) for 2520 number of youths (SC / ST / EWS (Women)) of aspirational districts of Uttar Pradesh over a period of 3-years through an array of NSQF aligned courses.
Last Date: 23/07/2021 upto 4.00 PM
The objective of Skill Development is to create a workforce empowered with the necessary and continuously upgraded skills, knowledge and recognized qualifications to gain access to decent employment or to make them employable and ensure India's competitiveness in the dynamic global market. It aims at increasing the productivity and employability of workforce (wage and self-employed) both in organized and unorganized sectors.
It seeks increased participation of youth, women and other disadvantaged sections to synergize efforts of various sectors and reform the present system with the enhanced capability to adapt to changing technologies and labour market demands.
To get the latest updates on skill development tenders, EOI, RFP, Notifications, News CLICK HERE to follow SKILLSPEDIA on FACEBOOK
Recognizing this need and to develop and connect the youths of these identified Aspirational Districts with the mainstream development agenda and to facilitate them to contribute to the growing economy, NIELIT has conceptualized several skill development oriented course which are being conducted through its own 43 Centers/ Extension Centers and 900+accredited institutes / training partners.
The objective is to develop and enhance individual competencies (skill, knowledge and aptitude), to enrich and enlarge resource pool of ready to deploy candidates for addressing large human resource needs of current and future industry needs in the country for the Government and private sector.
Duration and Target of the Project
A total of 2520 youths from 07 Aspirational districts of Uttar Pradesh are targeted to train on 04 skill development courses listed at Para 7 in the area of IECT over a period of 3 years. The year wise/Category wise breakup of target is tabulated below:

Beneficiary Districts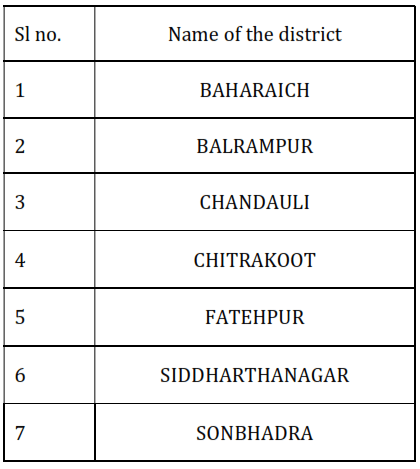 List of Skill Development Courses
(NSQF aligned courses of NIELIT in the area of IECT)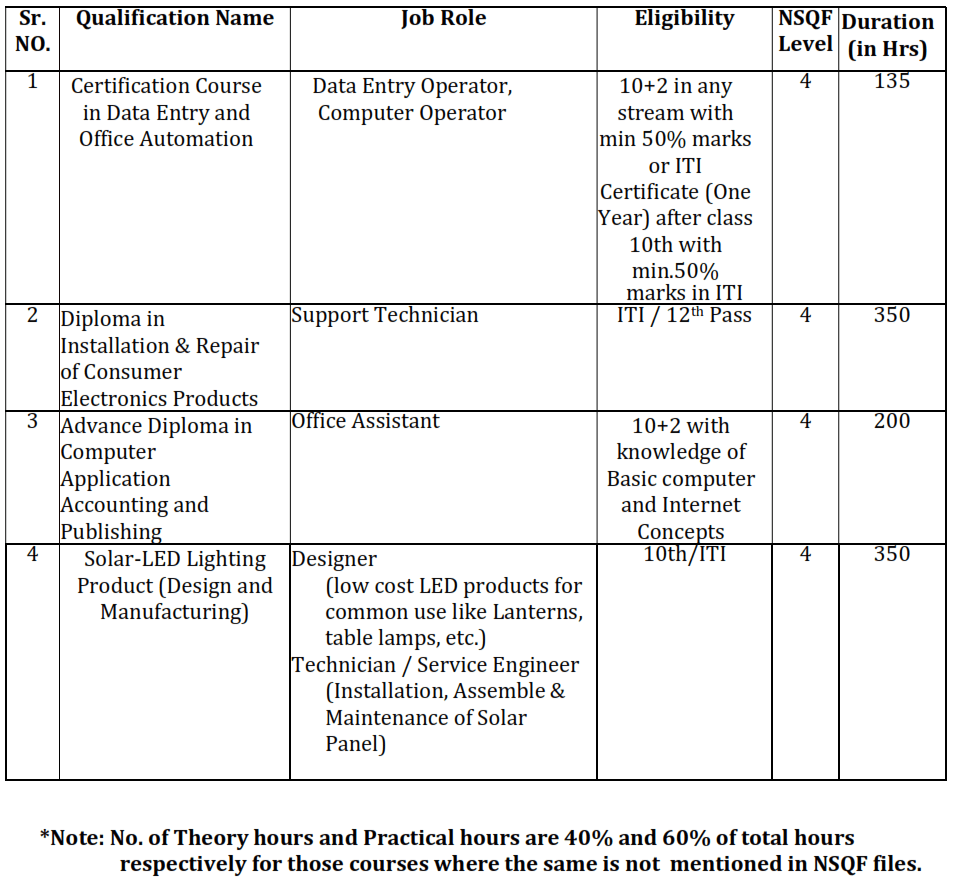 Course wise Target (No. of Candidates to be certified)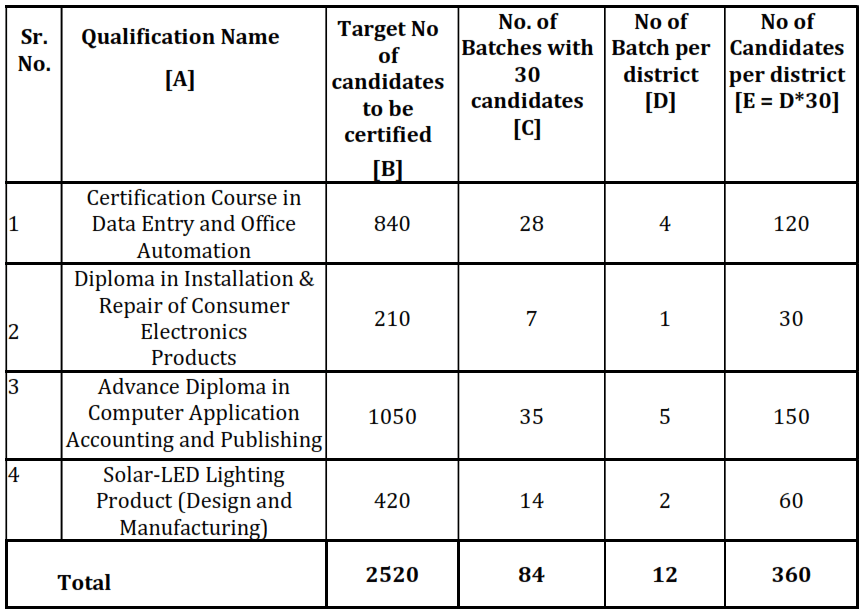 Documents complete in all respects should be submitted at the following address on or before last date & time: THE EXECUTIVE DIRECTOR, NIELIT, Gorakhpur Centre, M.M.M. University Campus, Deoria Road, Gorakhpur-273010.
To download detailed EOI click below link: