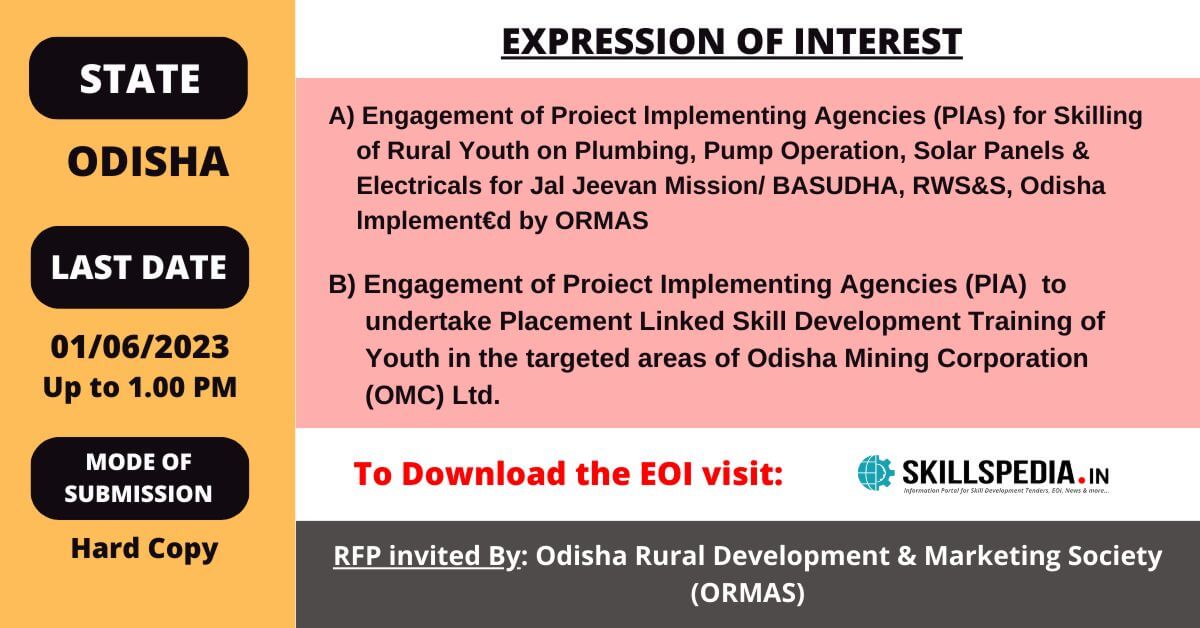 Sealed responses are invited by ORMAS (Odisha Rural Development & Marketing Society), PR & DW...
Read More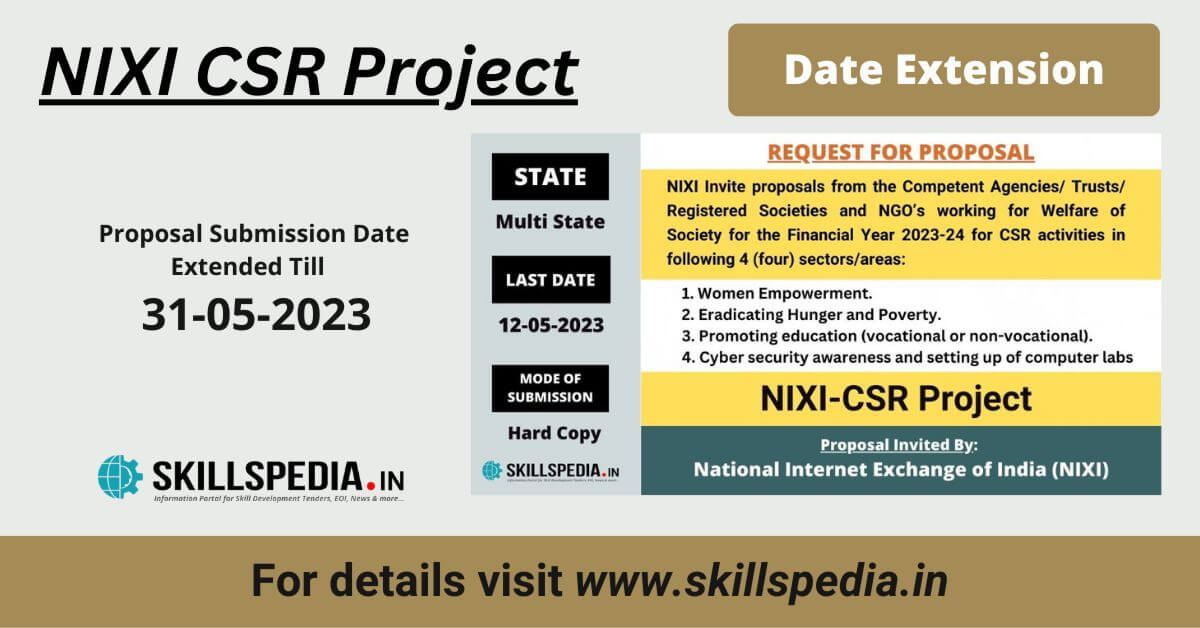 Reference to the earlier Notice dated 28th April, 2023, National Internet Exchange...
Read More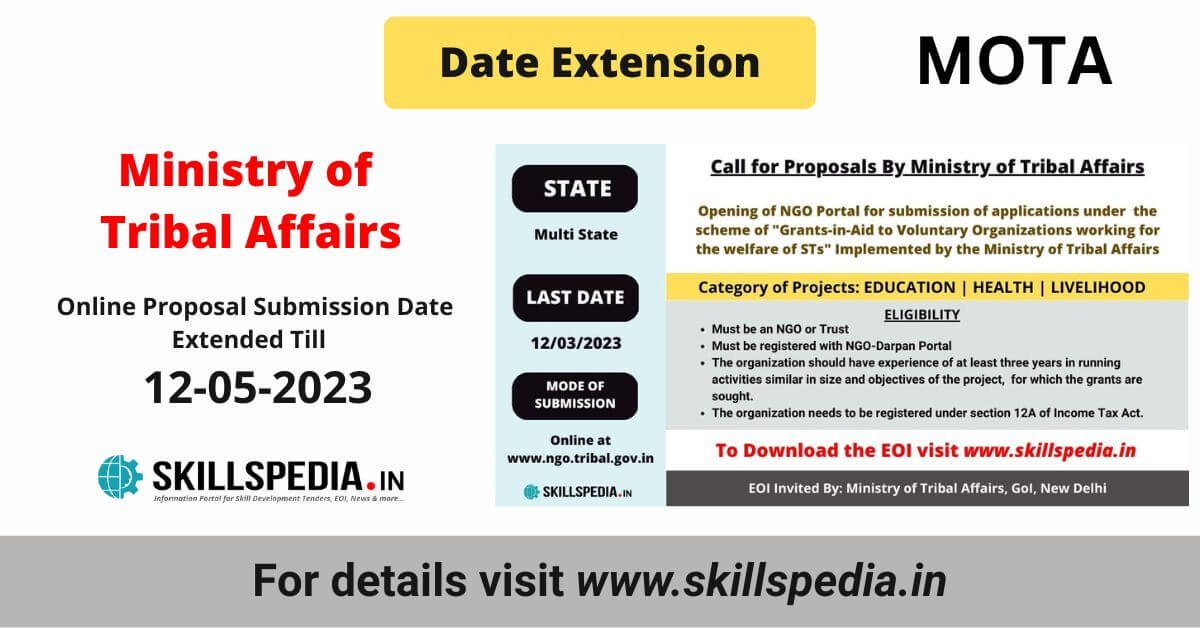 The last date for submission of online applications by NGOs/VOs has been...
Read More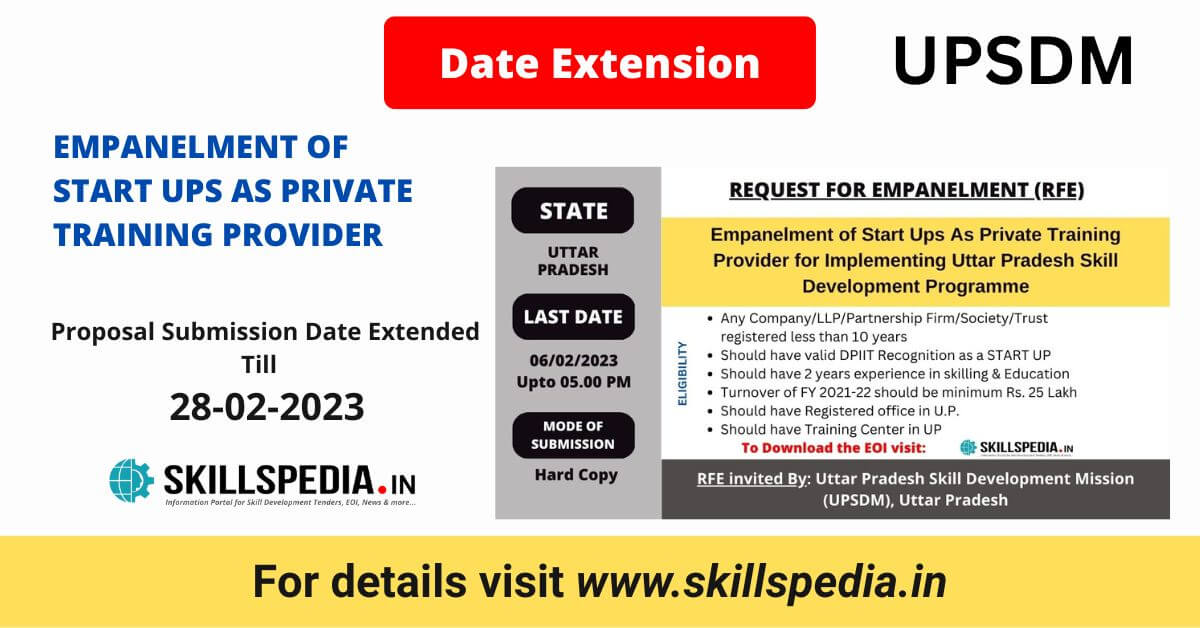 To download the RFP click the below link: RFP-23-Empanelment of Start Ups...
Read More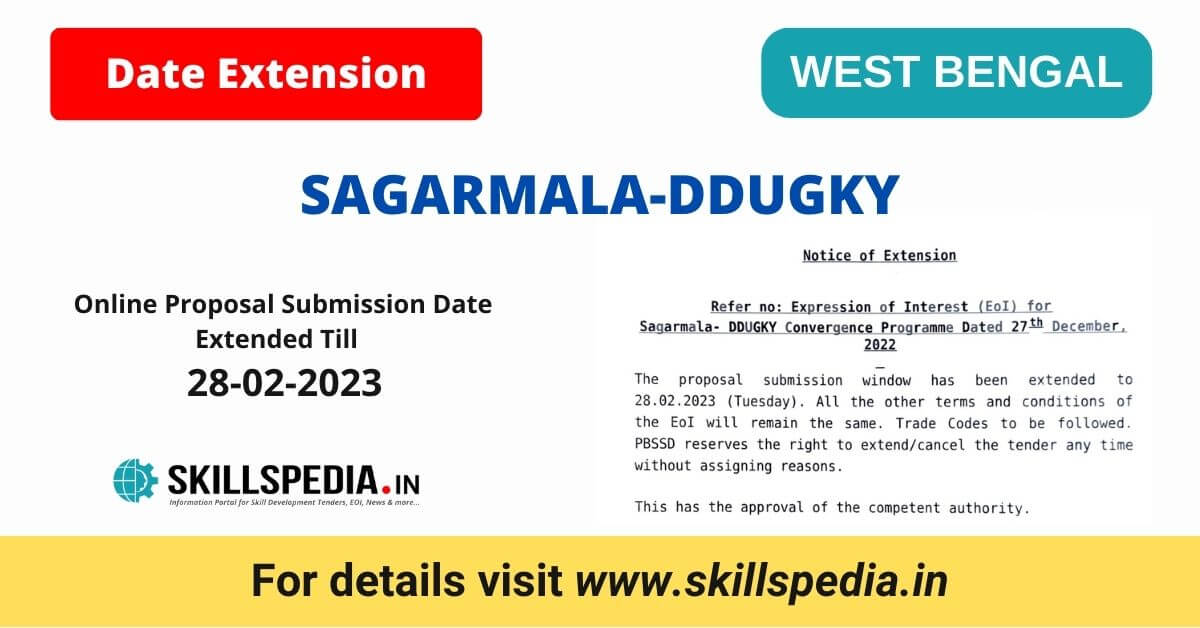 The proposal submission window has been extended to 28.02.2023 (Tuesday). For Free...
Read More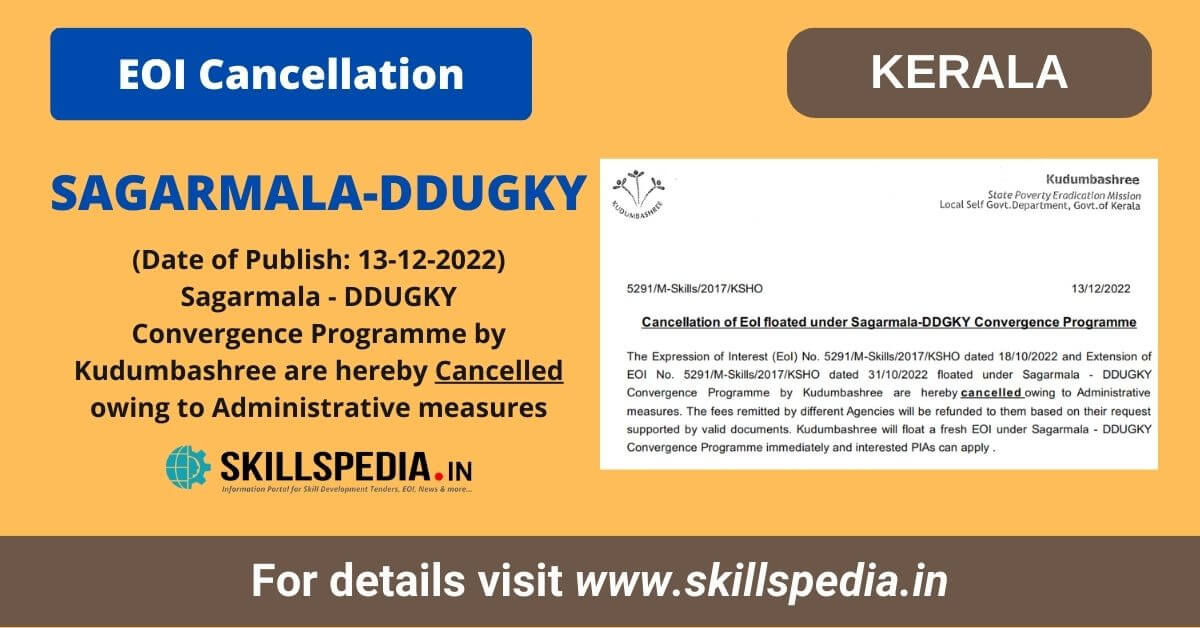 The Expression of Interest (EoI) No. 5291/M-Skills/2017/KSHO dated 18/10/2022 and Extension ofEOI...
Read More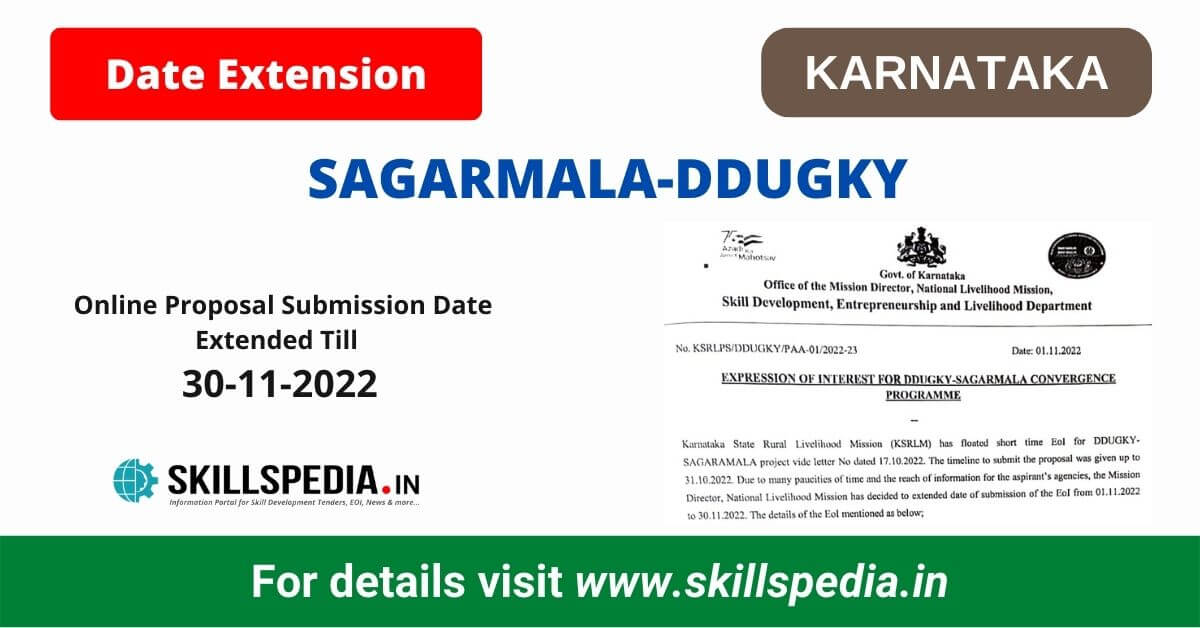 Click to Download the Notification EOI DDUGKY-SAGARMALA for KARNATAKA State (skillspedia.in)
Read More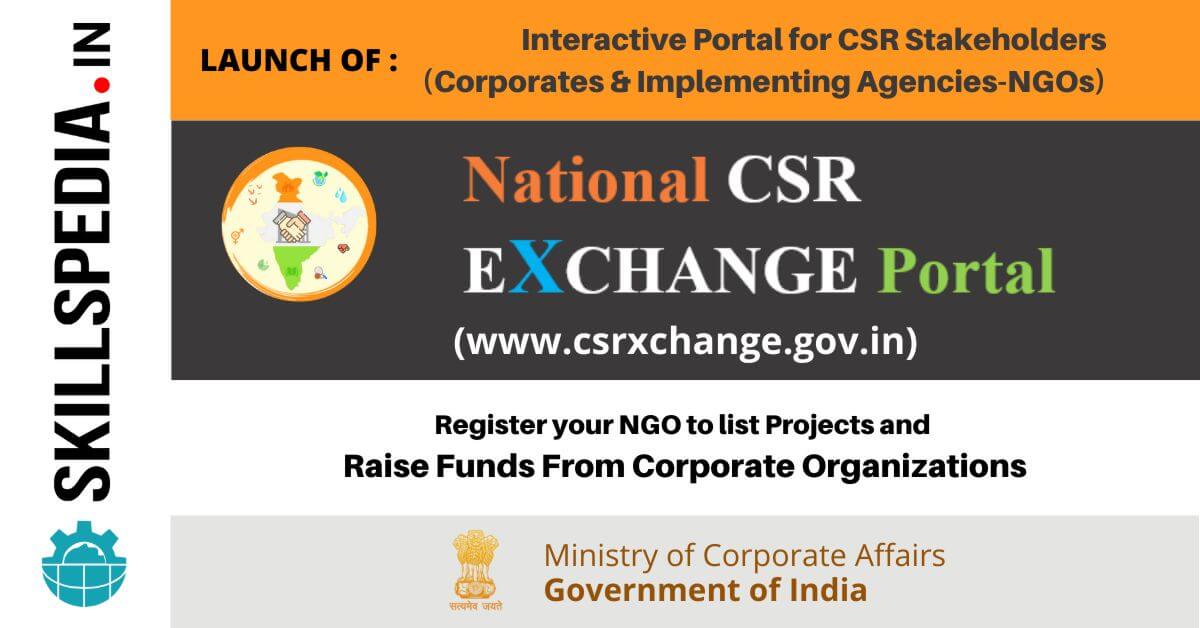 National CSR Exchange Portal is an initiative by Ministry of Corporate Affairs,...
Read More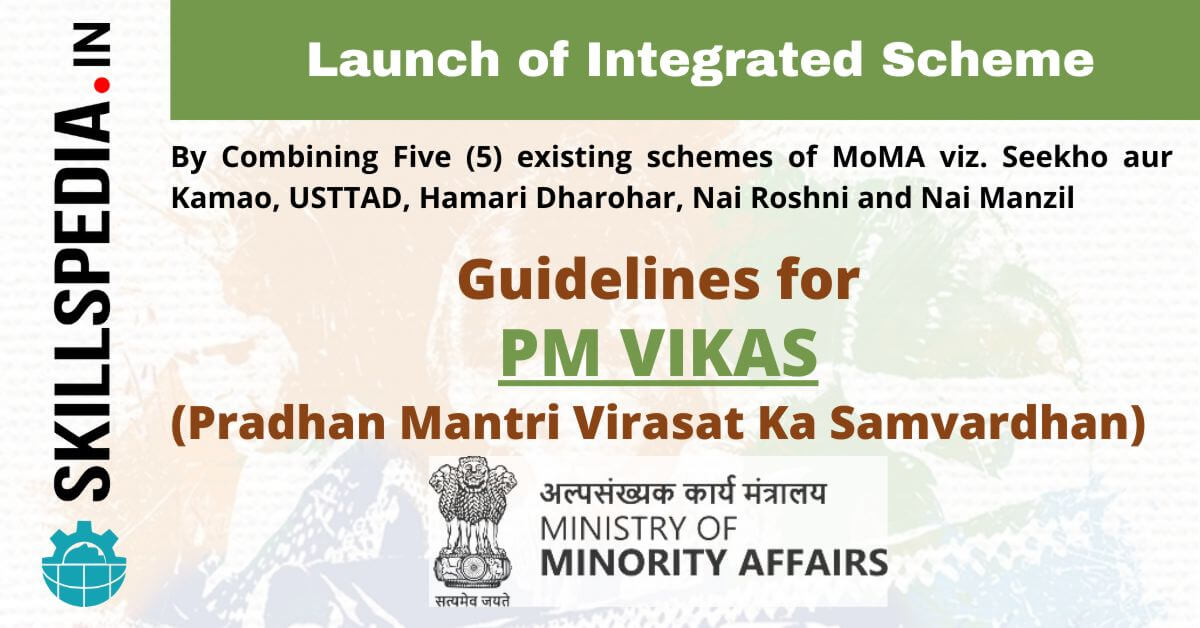 Considering the challenges faced by the artisan communities, recommendations made by various...
Read More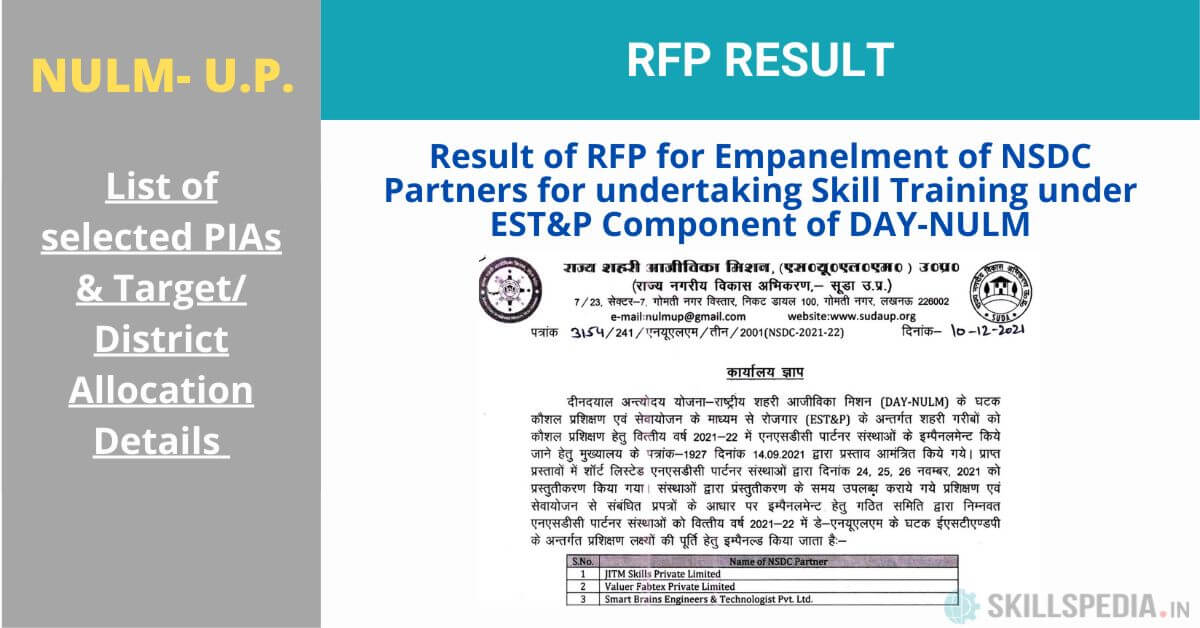 State Urban Livelihoods Mission (SUDA), Uttar Pradesh has published the list of...
Read More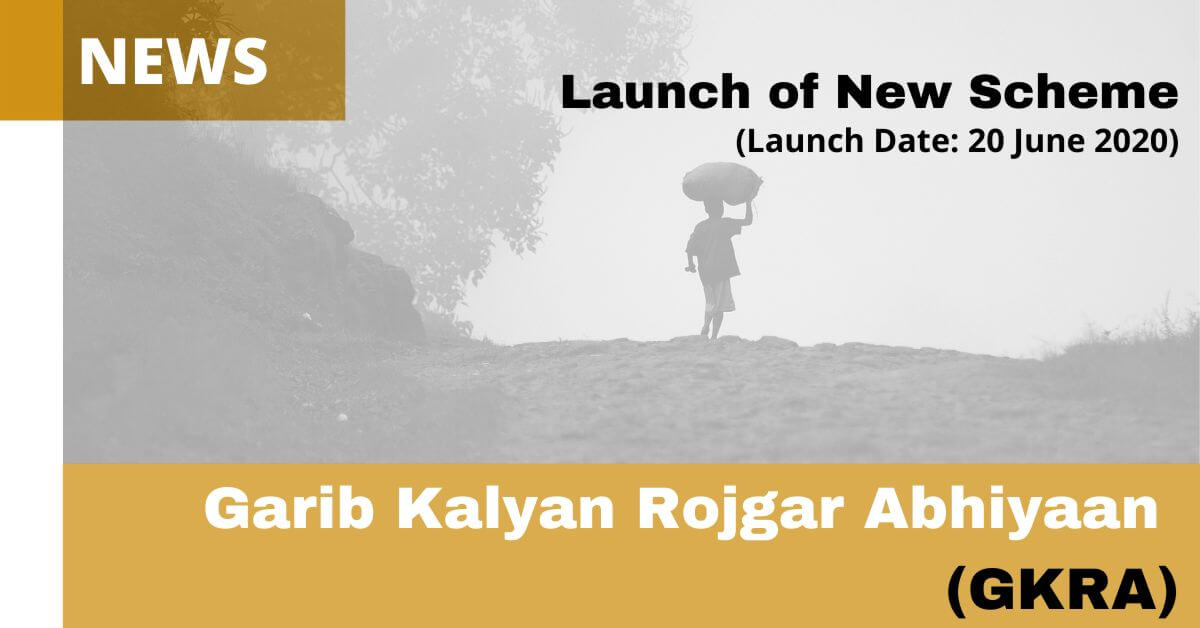 On 20th June 2020, the Government of India has launched a new...
Read More