DATE CORRIGENDUM | PreBid Meeting Queries Response
Jharkhand Skill Development Mission Society has invited Request for Proposal for empanelment of agencies as "Training Service Providers" to Implement Skill Development Training for Sub Scheme "Deen Dayal Upadhyay Kaushal Kendra" (DDU-KK) under "Mukhymantri Sarthi Yojna".
For Free Updates JOIN our TELEGRAM channel, CLICK HERE
Last date of submission of proposal: 13-03-2023 till 6.00 PM
Online Proposal Submission link: https://jharkhandtenders.gov.in/
Bid Fee: Rs. 10,000/- (To be paid through Bank Transfer)
EMD: Rs. 2,50,000/- (To be paid through Bank Transfer)
Bank Account Details:
Name of Bank: Bank of India
Account Name: Jharkhand Skill Development Mission Society
Account No.: 491010110006345
IFSC Code: BKID0004910
To get the latest updates on skill development tenders, EOI, RFP, Notifications, and News CLICK HERE to follow SKILLSPEDIA on FACEBOOK
About Mukhymantri Sarthi Yojna
"Mukhymantri Sarthi Yojna" (MMSY) is the primary Skill Development Scheme of the Government of Jharkhand implemented by JSDMS. The scheme focuses on training youth in industry relevant NSQF aligned job roles. The scheme will reach up to block level and will be implemented using the Common Cost Norms notification of Ministry of Skill Development and Entrepreneurship, Government of India.
Under the scheme the focused target group shall be Schedule Tribes, Schedule Caste, Women, Person with Disability (PwD), Transgender following the government reservation parameters.
Deem Dayal Upadhyay Kaushal Kendra (Mega Skill Centre) (DDU-KK)
JSDMS has started setting up high-capacity large-sized Mega Skill Centres across the state. It has been named as Deen Dayal Upadhyay Kaushal Kendra (DDU-KK) which delivers longer duration quality training programs wherein candidates would be able to get skilled with deeper technical acumen to make these candidates industry ready. Each centre has an infrastructural capacity (training centre) of over 25000 square feet (excluding hostel area) with an annual intake of 1500-2000 trainees per year. The sub focuses on establishing residential centres.
KEY DATES

Eligibility and Evaluation Criteria
1 Minimum Eligibility Criteria:
a. An eligible applicant must be a legal entity in the form of a Private Limited Company/Public Limited Company/LLP/Company registered under Sec-8/Society/NGO/Trust with minimum legal existence of 5 years as on the date of application.
b. Applicant could be either a Single entity or a consortium of not more than 2 members. Lead Bidder must fulfill the scoring credential individually during the application submission. All the decision and rights of lead bidder will prevail prior and post submission of the proposal. The lead applicant while applying meeting all the eligibility on its own.
c. Both entities should not be blacklisted by any State Government/Central Government/Donor Agency.
d. Average annual turnover of at least INR 5 Crores in the last 5 years
e. Average Net Worth of at least INR 0.50 Crore in the last 5 years.
2 Evaluation Criteria: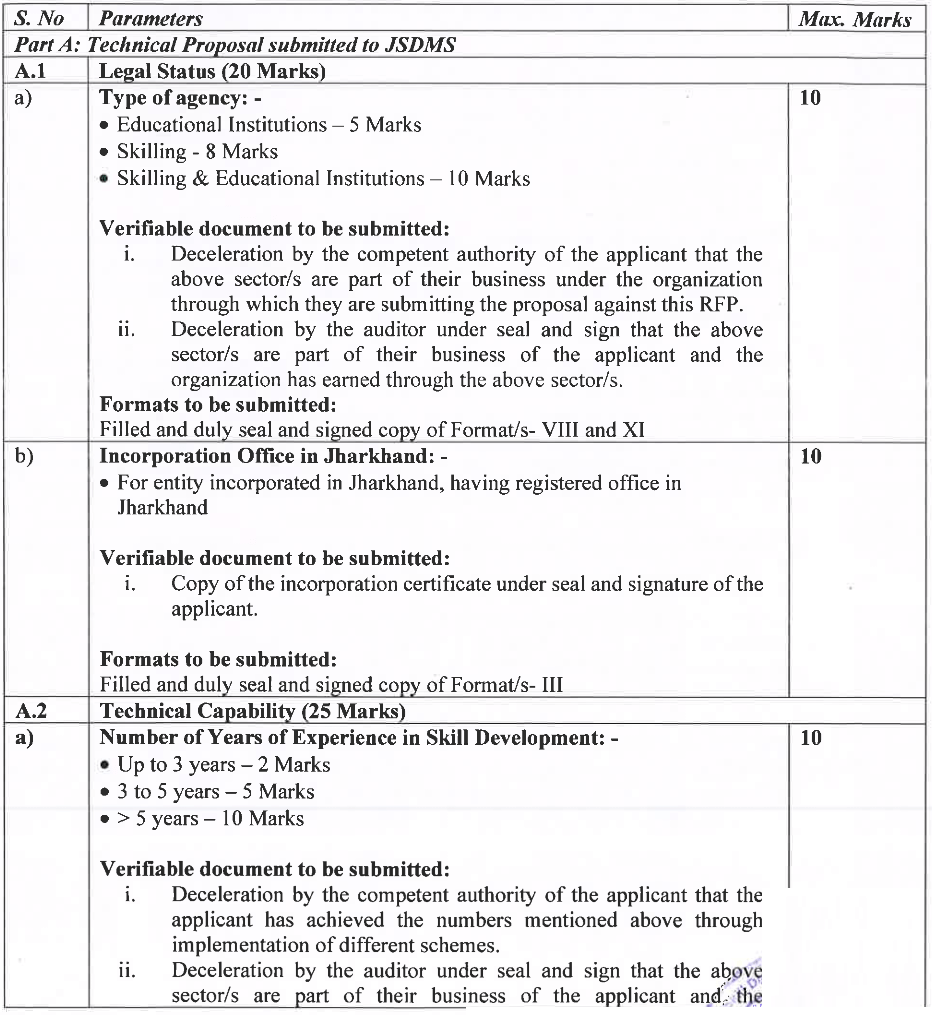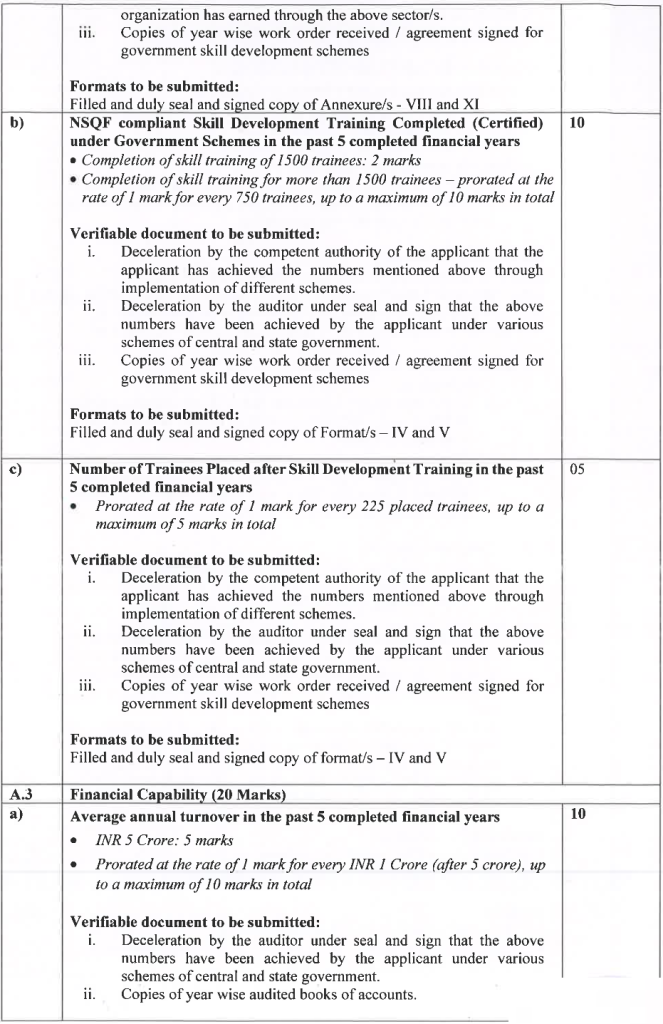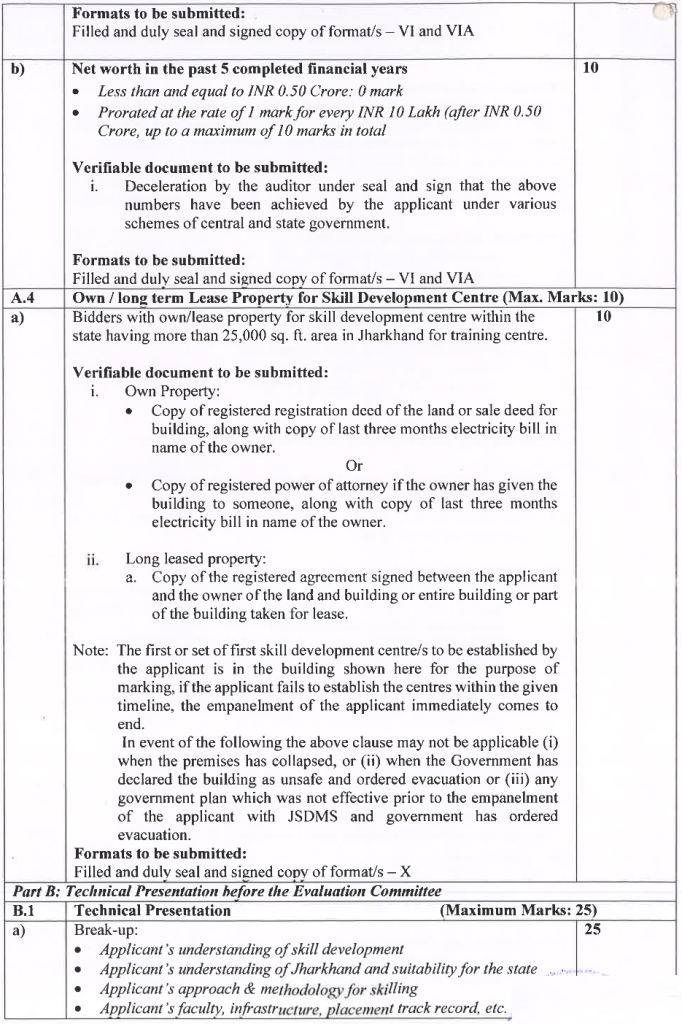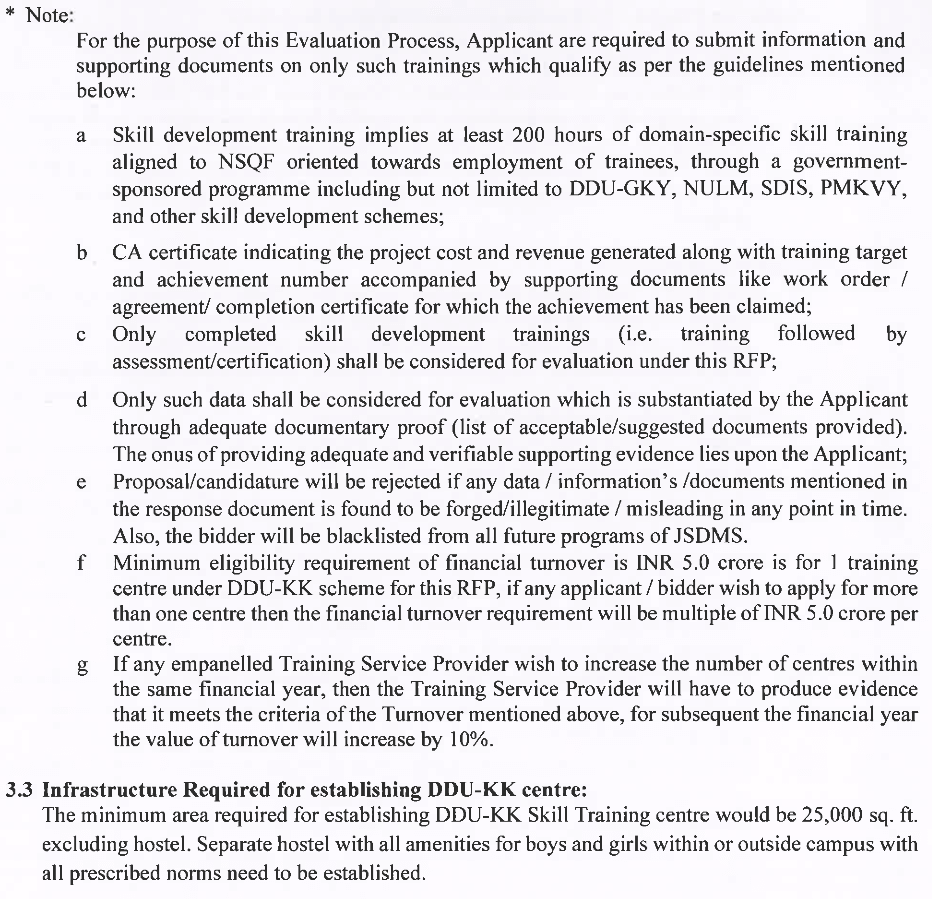 For detailed RFP and Other terms and conditions of the RFP, click the below button: