EOI has been invited by Maharashtra State Skill Development Society (MSSDS) for Empanelment of Training Providers for Recognition of Prior Learning (RPL) under PMKVY 3.0 CSSM 2020-21.
Under RPL in the State of Maharashtra, it is planned that 7200 trainees would be certified/trained with engagement of Training Providers (TPs) in FY 2020-21.
MSSDS plans to empanel TPs through this EOI who would act as the Implementing Agencies for RPL training of PMKVY3.0 RPL Scheme. The TPs will be responsible for candidate Orientation training & assessment and certification, under the overall supervision of MSSDS and respective District Skill Committees. MSSDS shall monitor the program performance using a robust monitoring and evaluation framework.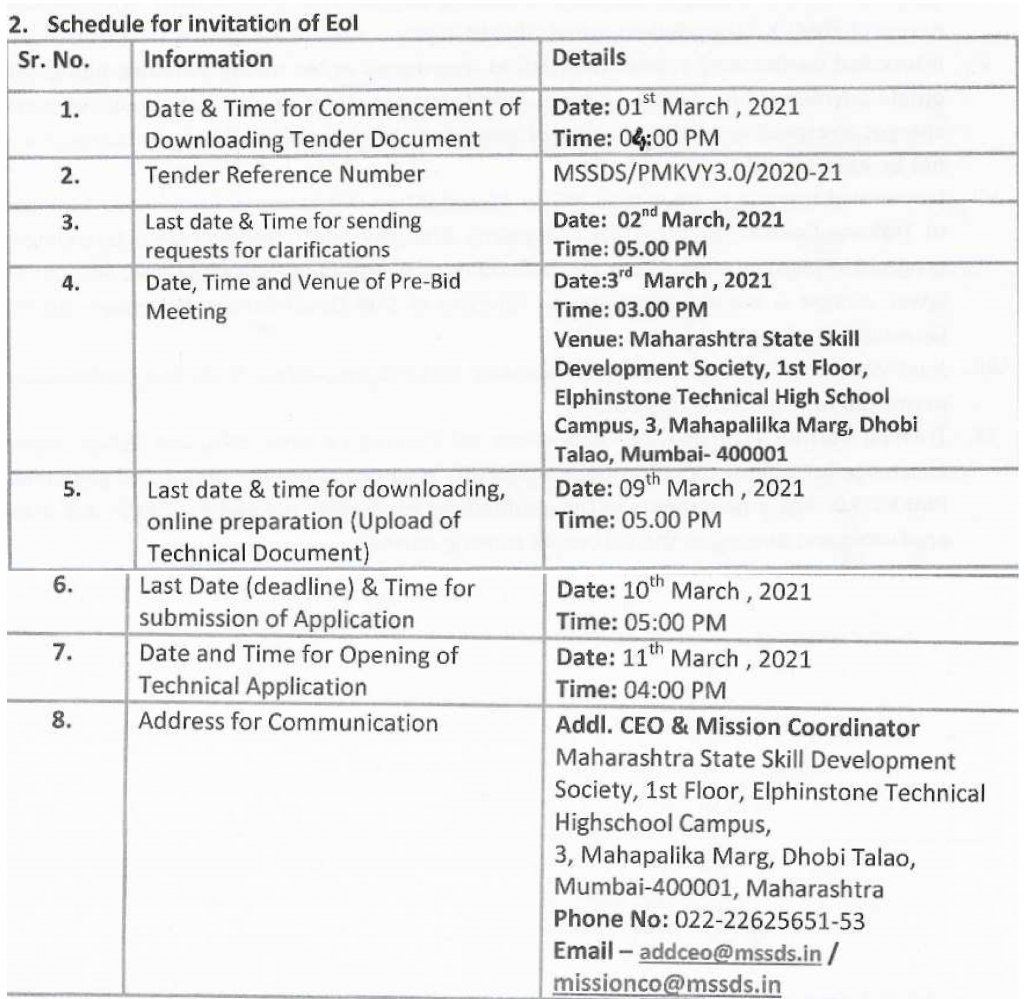 Tender Fee: Rs. 5,000/- (non-refundable) to be paid by NEFT/RTGS/online in the favor of MSSDS
EMD: Rs. 1,00,000/- (refundable) to be paid by NEFT/RTGS/online in the favor of Maharashtra State Skill Development Society
EOI Download and Submission link: https://mahatenders.gov.in/
To download detailed EOI for Empanelment of Training Provider under RPL component of PMKVY 3.0 for Maharashtra State, click below link: