SAMARTH-कौशल से आत्मनिर्भर scheme is prepared with aim to benefit the marginalized and disadvantaged section of Society (PSA, Jail Inmates, Nari Niketan, Kishor Grah/Balika Grah, Orphan Home, Transgender, Single Woman/ Widow/Abondoned, Minority, Blind and Disadvantage sections like Sansi, Bedia, Nut, Kanjar, Lohar, Gumantu/ Ardh Gumantu, Sahariya, Garasia, Damor, Kethodi, Liquor Makers, Baggers, Cleaners, Retired Armyman, Farmers etc.) by providing them skill training with employability of self or entrepreneurship.
For Free Updates JOIN our TELEGRAM channel, CLICK HERE
Rajasthan Skill and Livelihoods Development Corporation (RSLDC) now invites Expression of Interest (EOI) from eligible national agencies and business houses, industry bodies, Registered Society/ Trust/ Association, Government Institutions/ Public Sector Units/ Universities/ Higher Educational Institutes including technical and professional institutes, colleges, Private ITIs, Polytechnics and other skill training provider institutions, with keen interest to operate, maintain and manage SAMARTH-कौशल से आत्मनिर्भर at Rajasthan, and in imparting industry-relevant Skills.
Interested Agencies with required qualification and experience may submit their EOI applications as per the prescribed format attached under Annexures of their document, along with details and supporting documents as specified therein.
Last Date: 10-05-2023 up to 6.00 PM
Proposal Processing Fee: Rs. 10,000/- (Non-refundable), to be paid online on ISMS portal
EMD: Rs. 1,00,000/- (Refundable) to be paid online on ISMS portal
To get the latest updates on skill development tenders, EOI, RFP, Notifications, and News CLICK HERE to follow SKILLSPEDIA on FACEBOOK
ELIGIBILITY CRITERIA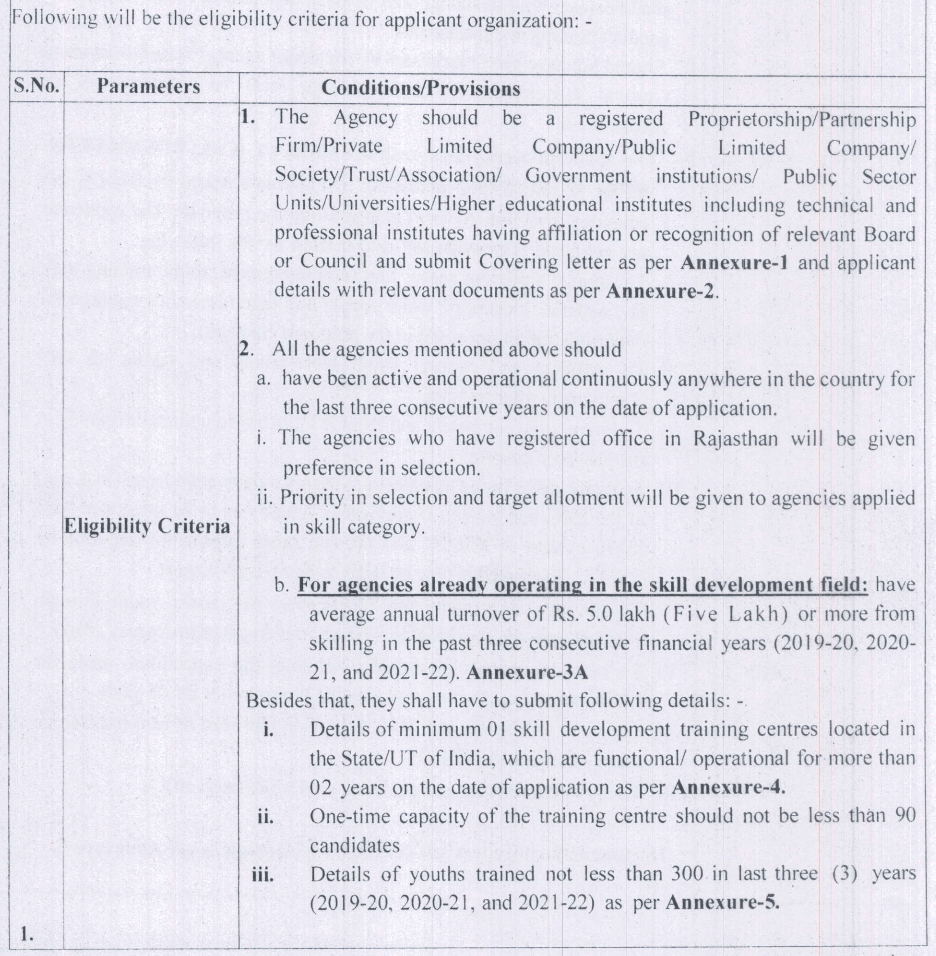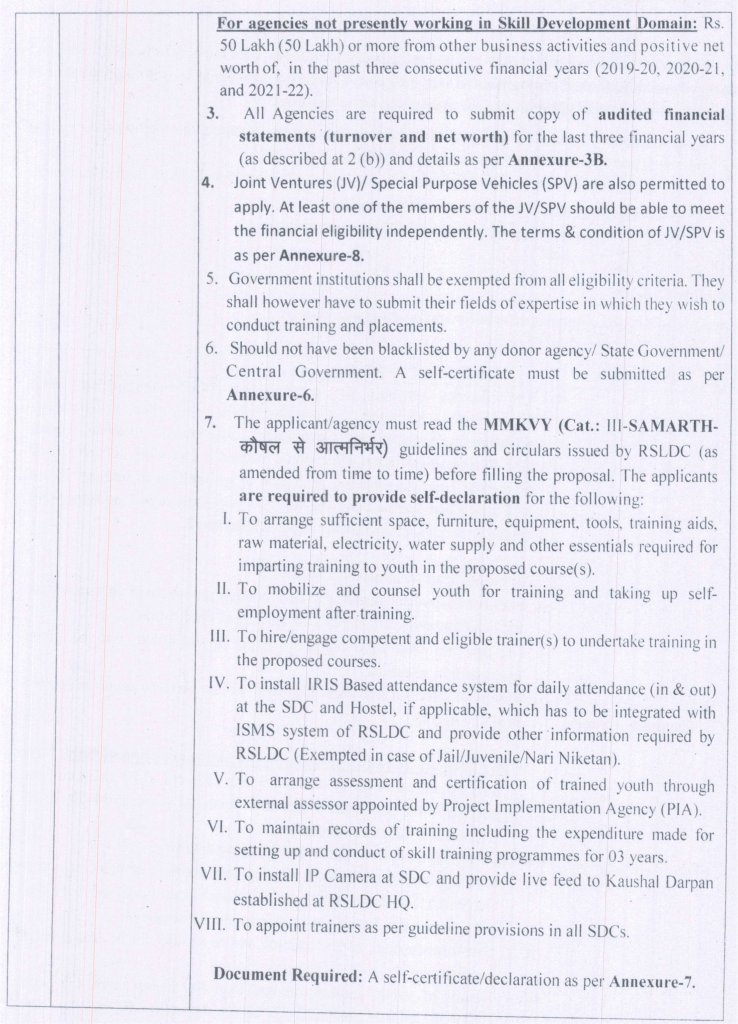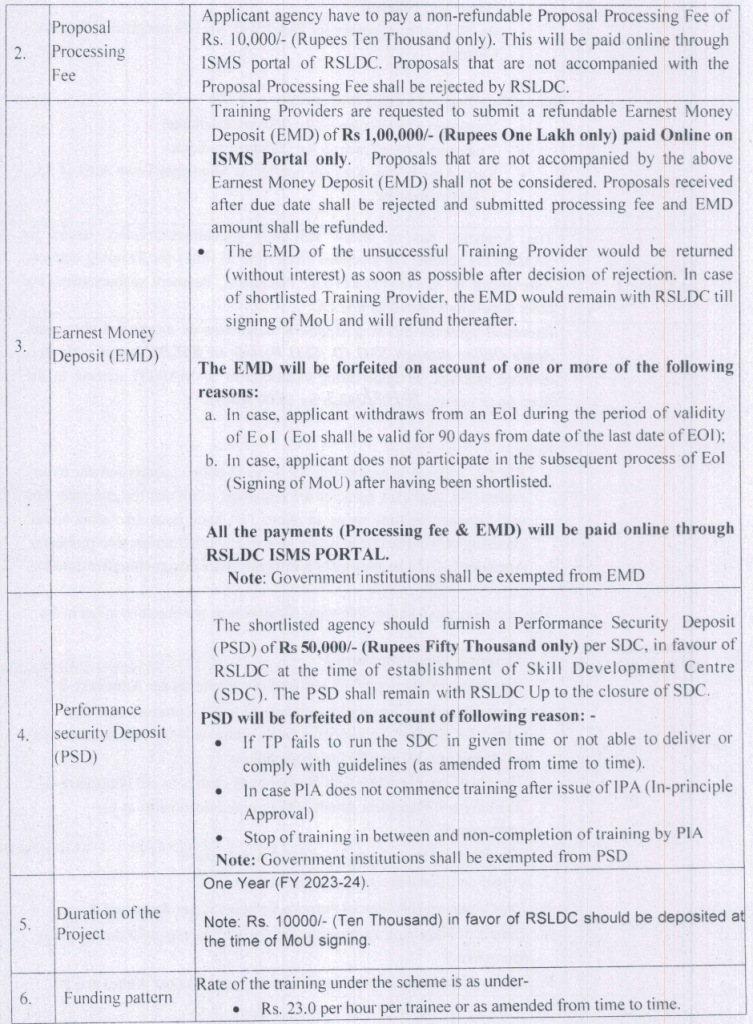 To download the detailed EOI, click the below button: