The last date has been extended till 16-05-2022 up to 12:00 P.M
Online Proposal is invited by SHREETRON India Limited, Uttar Pradesh for Empanelment of Companies/Firms of proven capabilities as a Service Provider for COMPUTER TRAINING & OTHER TRAININGS up to 12:00 P.M on 29.04.2022 and shall be opened at 05:00 P.M. on 29.04.2022.
The Proposal processing fee is Rs. 17,700/-. The details for submission of Proposal will be available in the tender document on the U.P. Government e-procurement website http://etender.up.nic.in from 01.04.2022 at 06:00 P.M.
For Free Updates JOIN our TELEGRAM channel, CLICK HERE
Consortium of companies/firms etc. is not allowed to apply for empanelment.
This invitation for Proposal is for empanelment of experienced companies/organizations in the areas of COMPUTER TRAINING & OTHER TRAININGS for the period of Two years.
To get the latest updates on skill development tenders, EOI, RFP, Notifications, News CLICK HERE to follow SKILLSPEDIA on FACEBOOK
The tentative list of work for empanelment for COMPUTER TRAINING & OTHER TRAININGS category is mentioned below as per the requirement of individual orders from the client Departments:
Computer Training
Skill Training
Capacity Building
Software Based, ETC
KEY INFORMATION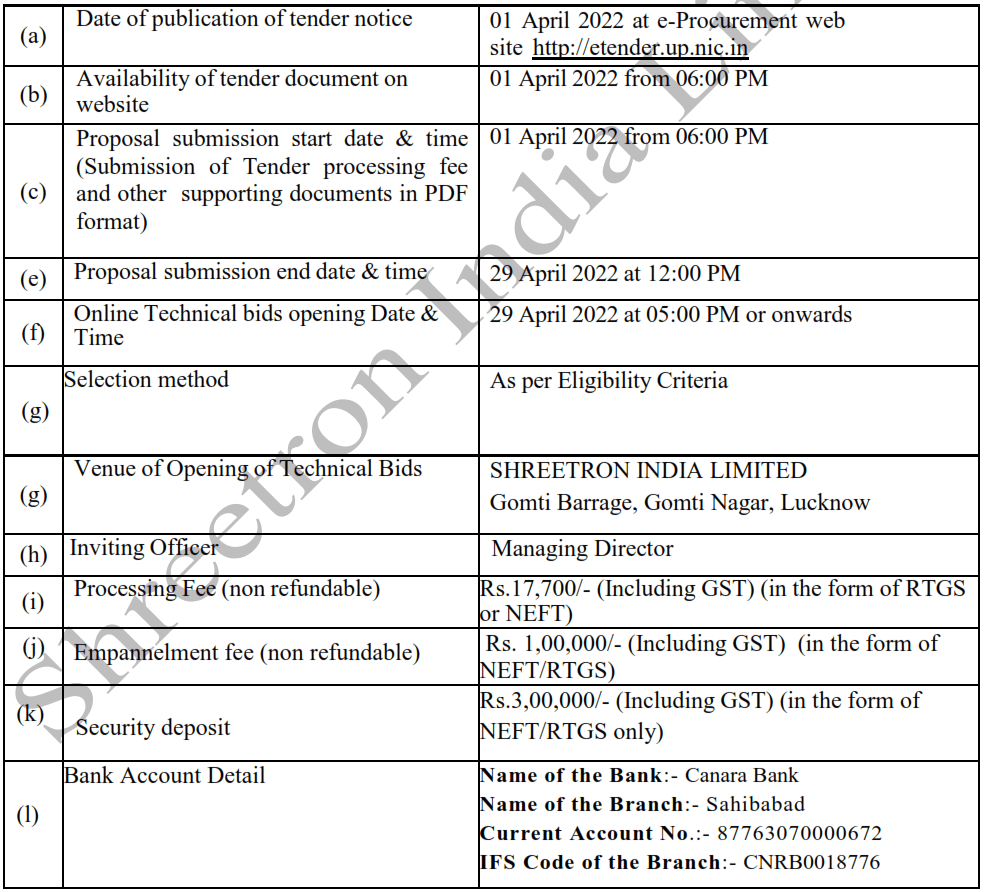 To Download the RFE, Eligibility Criteria and Application Form, click the below link: