National Health Mission, Madhya Pradesh, ("NHM-MP"), Government of Madhya Pradesh, plans to engage an agency to provide organization and management for conducting ASHA Trainings, as defined in this RFP and invites proposals from suitable agencies meeting the criteria mentioned in this RFP document.
Last Date: 16-08-2022 up to 3.00 PM.
For Free Updates JOIN our TELEGRAM channel, CLICK HERE
The salient features of the scope of work, eligibility criteria and prescribed formats for submission are provided in this RFP document as uploaded on the MP Tender Website https://mptenders.gov.in.
Interested bidders are requested to submit their technical proposals in response to the RFP online on the MP Tender Website: https://mptenders.gov.in.
Cost of RFP document: INR 2,000/- (INR Two Thousand only)
Earnest Money Deposit: INR 1,00,000/- (INR One lakh only)
To get the latest updates on skill development tenders, EOI, RFP, Notifications, News CLICK HERE to follow SKILLSPEDIA on FACEBOOK
Objectives
The key objectives to engage an agency for training and capacity building of ASHAs are as follows:
(a) To provide trainings for areas such as:
(i) Induction training of newly selected and refresher trainings for existing ones as per the requirements of NHM-MP
(ii) Skill-based training for the development of key capabilities and competencies in dealing with issues related to health and nutrition of women and children; and
(iii)Any other supplementary, Program Specific and refresher training that may be required by NHM-MP during the Contract Period
(b) To provide support to NHM-MP for development and finalization (with prior approvals) of the training material, various modules etc. for the training programs
(c) To manage and provide appropriate logistics arrangements and support for conducting requisite training sessions
Pre-Qualification Criteria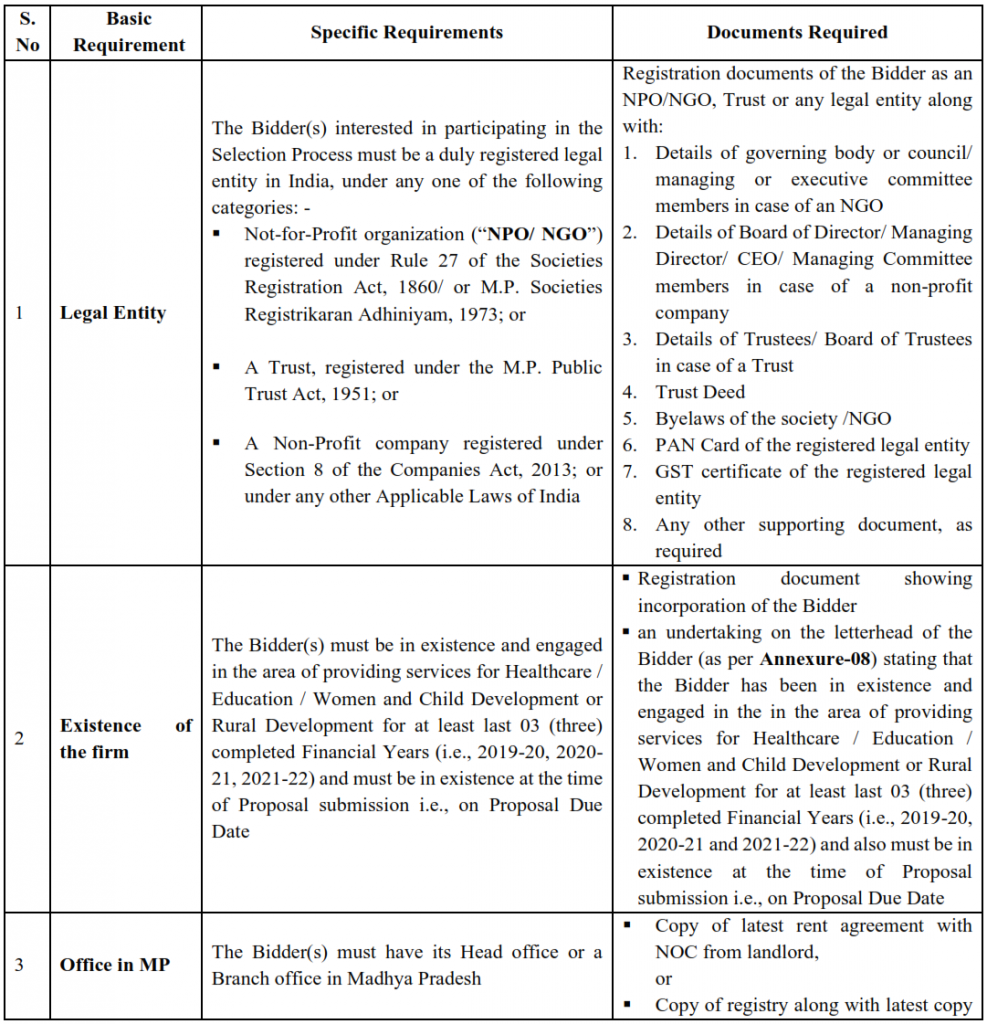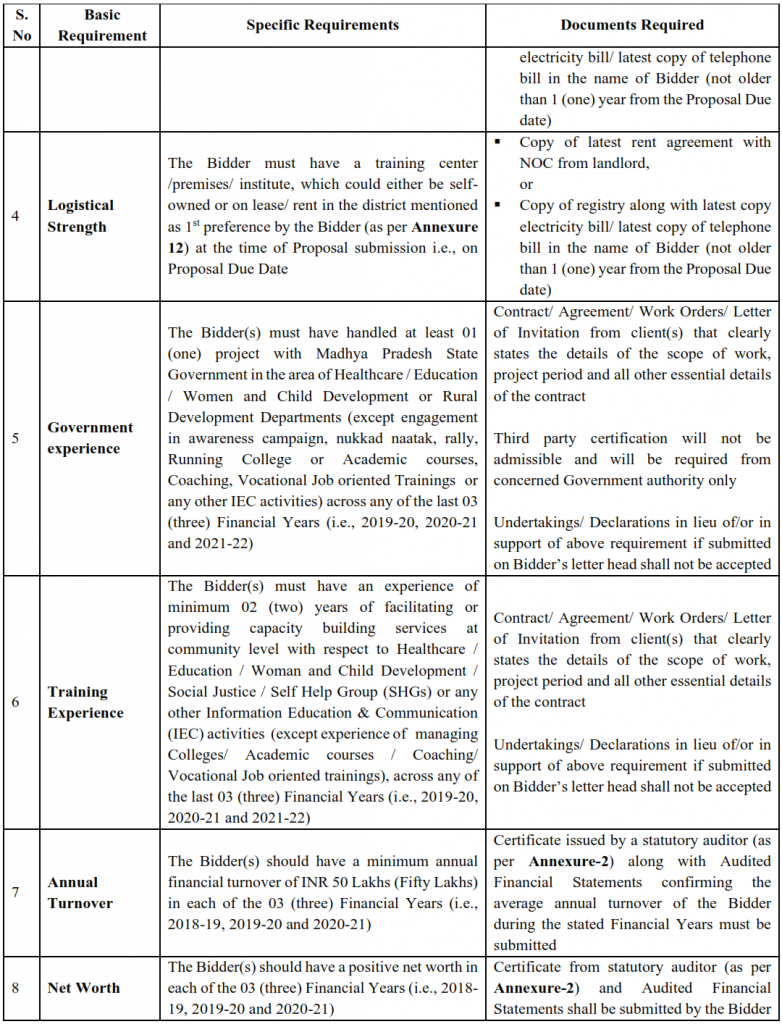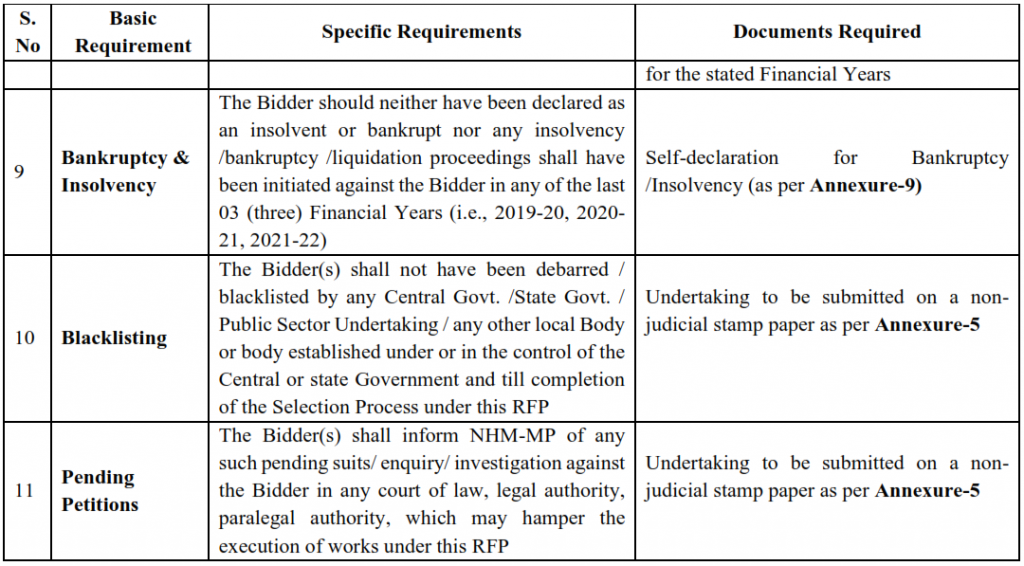 To download detailed RFP, click the Download Button: