The Department of Rural Development and Panchayati Raj, Government of Jammu & Kashmir is implementing many Centrally Sponsored Schemes. There is a governance structure in each scheme which is utilized for the day-to-day implementation of the scheme.
For Free Updates JOIN our TELEGRAM channel, CLICK HERE
Recently, the centrally sponsored scheme of Revamped RGSA has been framed with a strong focus on emerging technologies to ensure interactive Capacity Building and Training. The scheme has been approved on 13.04.2022 for implementation from 01.04.2022 to 31.03.2026, guidelines/ framework whereof can be accessed at Ministry of Panchayati Raj (MoPR), Govt of India website.
To get the latest updates on skill development tenders, EOI, RFP, Notifications, News CLICK HERE to follow SKILLSPEDIA on FACEBOOK
The Revamped RGSA emphasizes on building capacities of PRIs to efficiently utilize available resources for realizing sustainable solutions to local problems linked to SDGs adopting 9 thematic approach to Localization of SDGs (LSDG). Key objective of revamped RGSA scheme areas below:
i. Training elected PRIs, ground-level workers, PR functionaries, members of SHGs, line department officials across multiple areas and connected stakeholders
ii. To strengthen grass root democracy of Jammu and Kashmir through Capacity building & training and Exposure visits
iii. Develop governance capabilities of Panchayati Raj Institutions (PRls) to deliver on the Sustainable Development Goal (SDGs)
iv. Awareness through IEC activities.
In view of the above, the Department of Rural Development & Panchayati Raj is looking for an Agency for capacity building & training and IEC activities in line with the Revamped RGSA scheme.
Department is looking for firm having experience of handling capacity building & training assignments of PRIs/ other functionaries and related IEC activities.
The invitation is for the Selection of Agency for Capacity building & training and IEC activities under Revamped Rashtriya Gram Swaraj Abhiyan (RGSA), in Jammu & Kashmir. "Agency/ bidder" referred herein could be a Firm/ Organization/ Company/ Private Limited / PSU which could undertake the work and wishes to apply for the tender as a bidder.
Fact sheet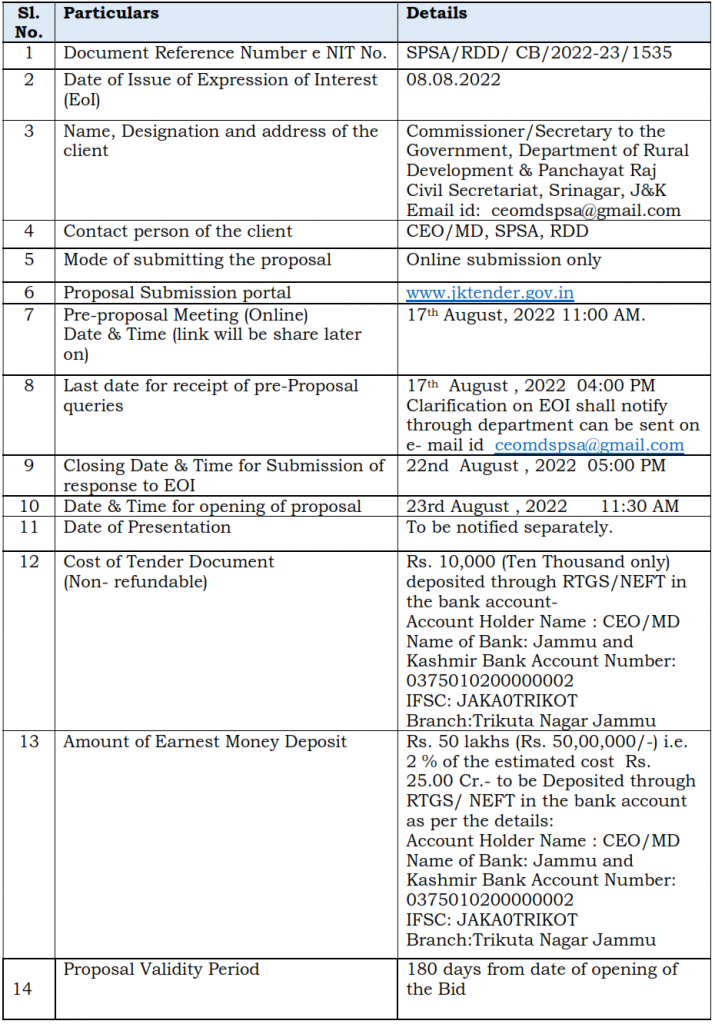 Joint Venture/ Consortium/ Association: Not Allowed
Eligibility Conditions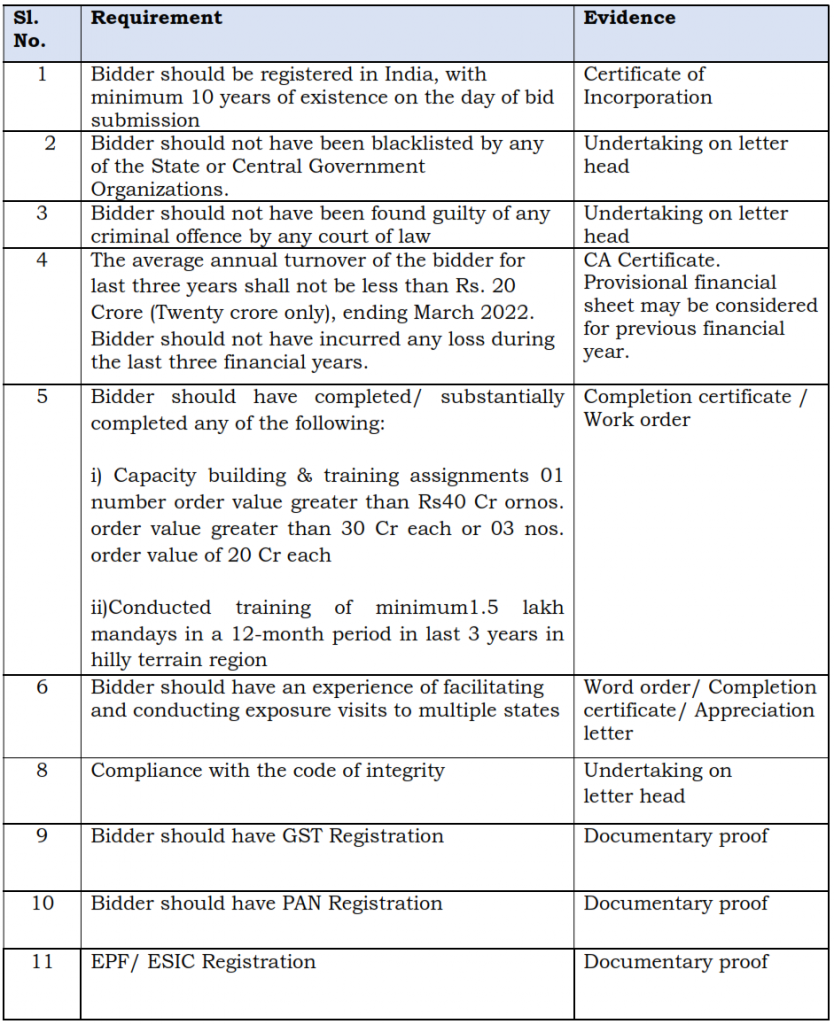 To download detailed EOI, click the below link: