Request for Proposal has been invited by State Level Employment and Training Centre (Backward Classes and Minority Welfare), under Government of MP Backward Minority Welfare Department for Selection of Training Institutes for Coaching of Unemployed youth of OBC & Minority Classes for various Competitive Exams under Sardar Patel Coaching and Training Yojna- 2020.
The revised Scheme "Sardar Patel Employment Oriented Coaching Scheme 2020" envisaged by the department, will impart a qualitative coaching/training to the Backward Class and Minority Class young men and women before the Pre-examination of various Competitive examinations. The Scheme provides an excellent opportunity for selection in these Competitive examinations through the Coaching made available to eligible youth at their division.
The objective of scheme is to improve the success ratio of Backward and Minority category students in the entrance/ competitive examinations. Under this scheme coaching/professional guidance will be provided to students so that they get equal opportunity in compared to all other students of different categories.
Under the scheme, 100% grant / financial assistance will be provided to selected institution from the State Government for conducting training programs for the coaching. Under the scheme, eligible men and women belonging to backward classes and minorities will get an opportunity to appear in various competitive examinations according to the following groups.
S. No.
Group Category
Courses
1
Group "A"
Madhya Pradesh Public Service Commission (MPPSC)
etc.
2
Group "B"
Central Staff Selection Commission (SSC), Indian
Railways, IBPS, PEB Exams etc.
3
Group "C"
NEET, JEE, CAT, CLAT, CACPT, CS, GATE Exams etc.
Bidding Data Sheet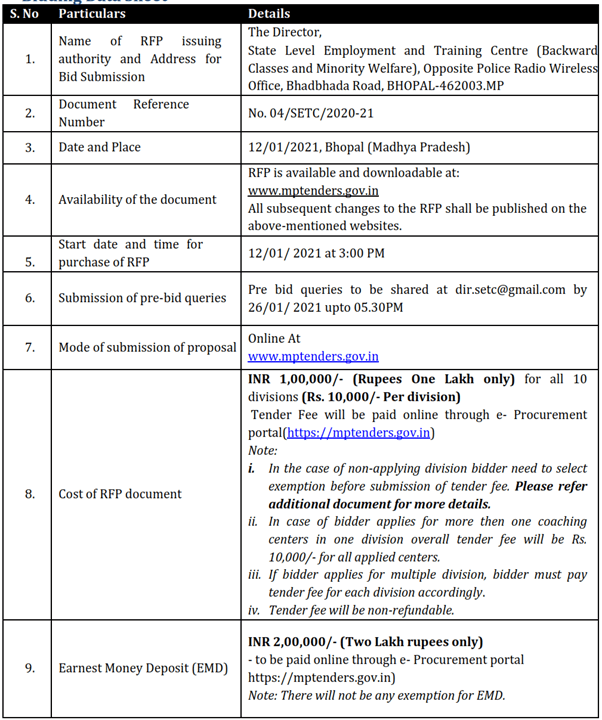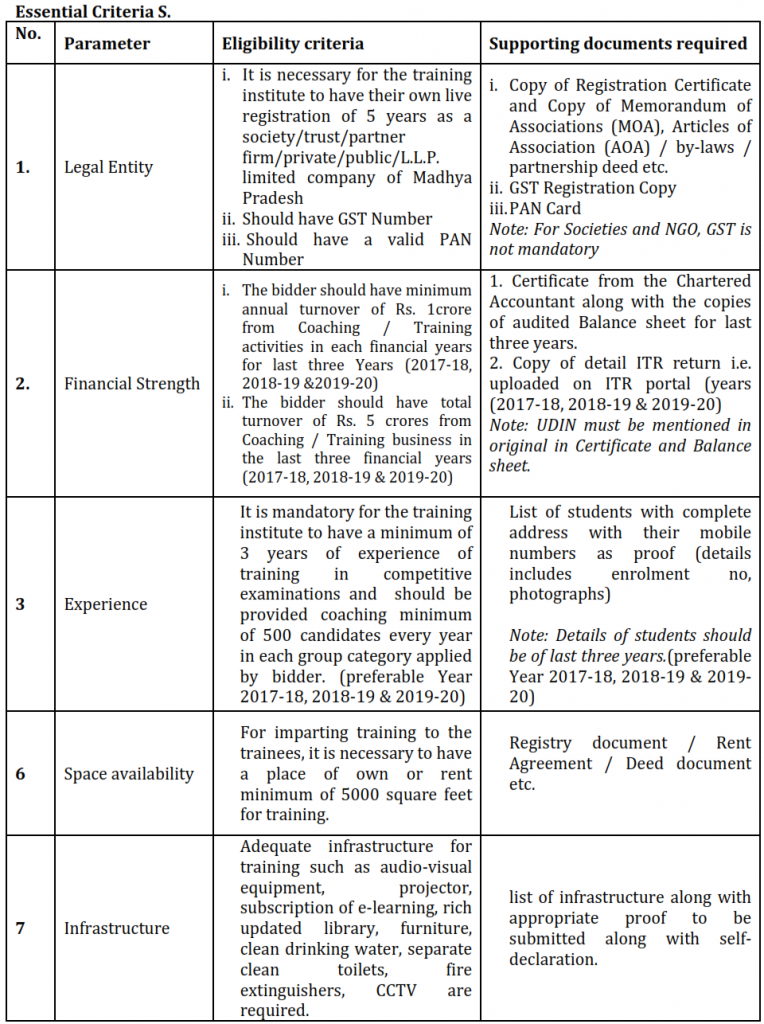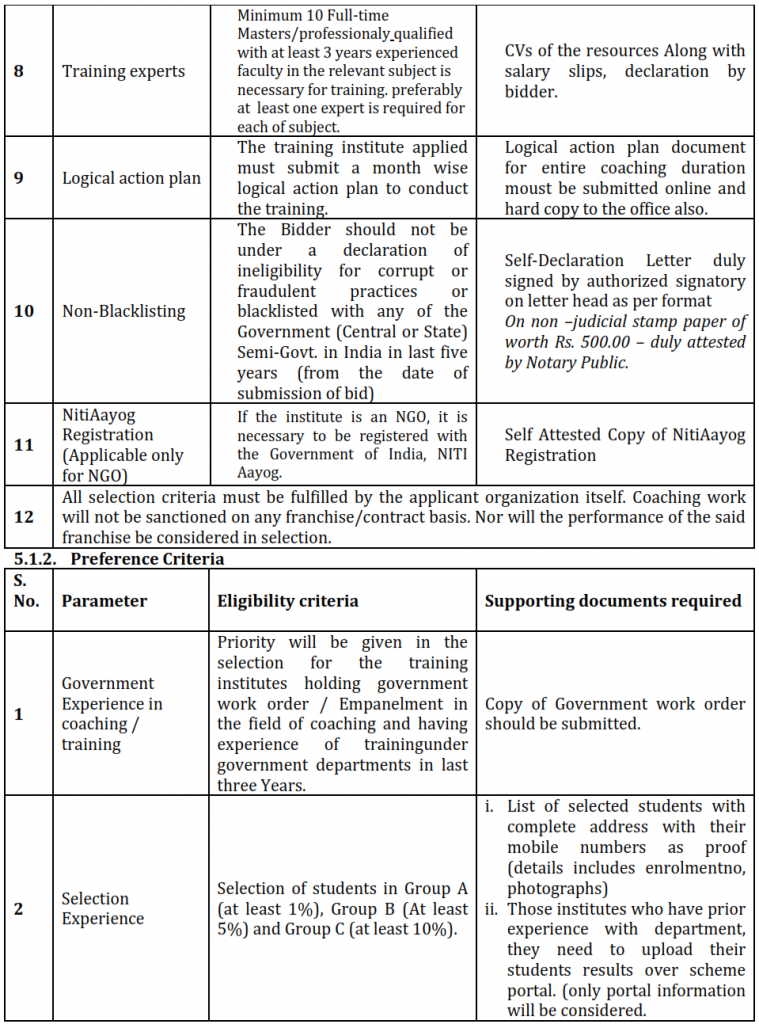 For detailed RFP and other terms and conditions click the below link: