Bids through GeM portal are hereby invited by the State Project Director, Samagra Shiksha (School Education Department) for selection of reputed Organizations having experience in implementing Vocational Education in Government Schools for utilizing their Educational Services, supply of Lab equipment and setting up of Vocational Education labs for Implementation of NSQF compliant Vocational Education program under Samagra Shiksha in 90 Government Schools of Tripura.
For Free Updates JOIN our TELEGRAM channel, CLICK HERE
Last Date: 03-05-2023 up to 5.00 pm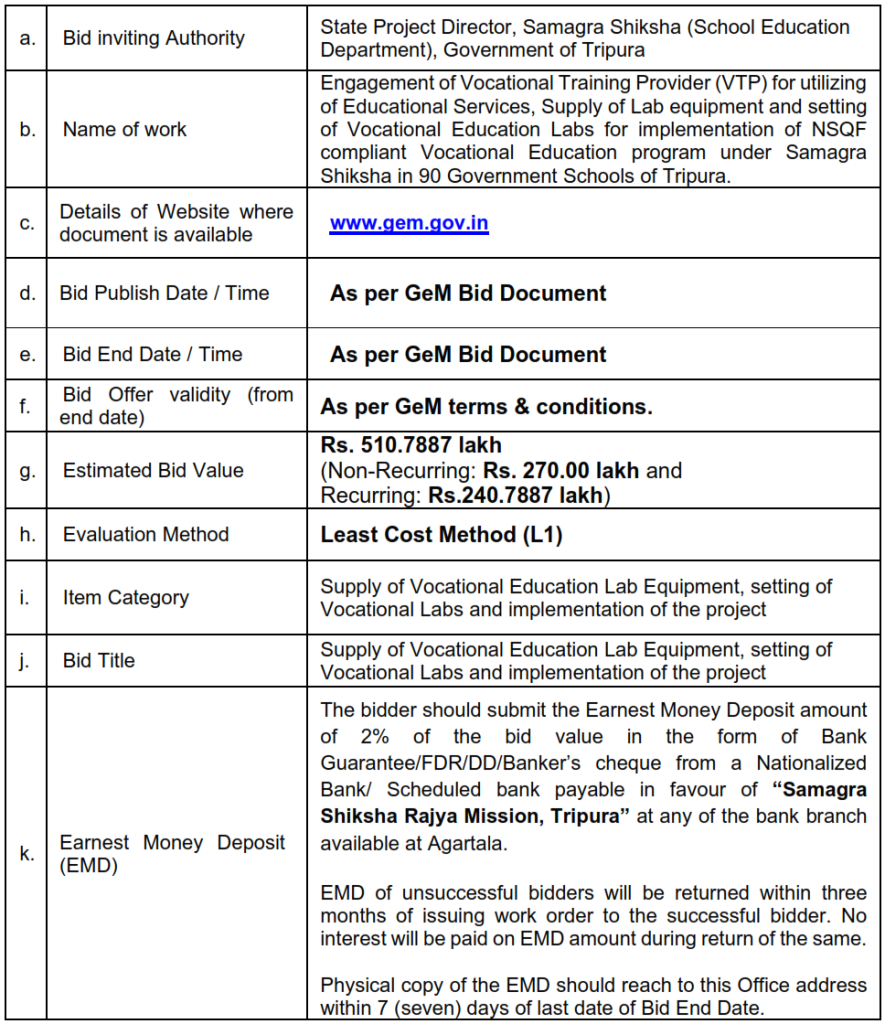 To participate in the bid process, the Bidder/Tenderer has to register with the GeM portal i.e. www.gem.gov.in. Interested bidders may download the paper from the portal and upload the complete required papers in the GeM portalwww.gem.gov.in. The firms desirous of applying for undertaking this work of supply of resources should meet all criteria as per bid document.
The Project Approval Board (PAB) of Samagra Shiksha, MoE has approved 90 government schools of Tripura in the FY 2022-23 and implementation of the same will start from the academic year 2023-24. The State has already identified the schools.
The Project shall include to provide educational services i.e. providing vocational trainers, supply of course material, supply of required software, awareness/publicity, counseling, set up of laboratories, supply of equipment and raw materials, maintenance of labs and equipment, Guest Lecture, hands on skill training/on-the job training, Assessment, organizing job fairs etc.
The schools with Vocational subjects in the following Sectors are being introduced in Tripura:

Eligibility /Pre-Qualification Criteria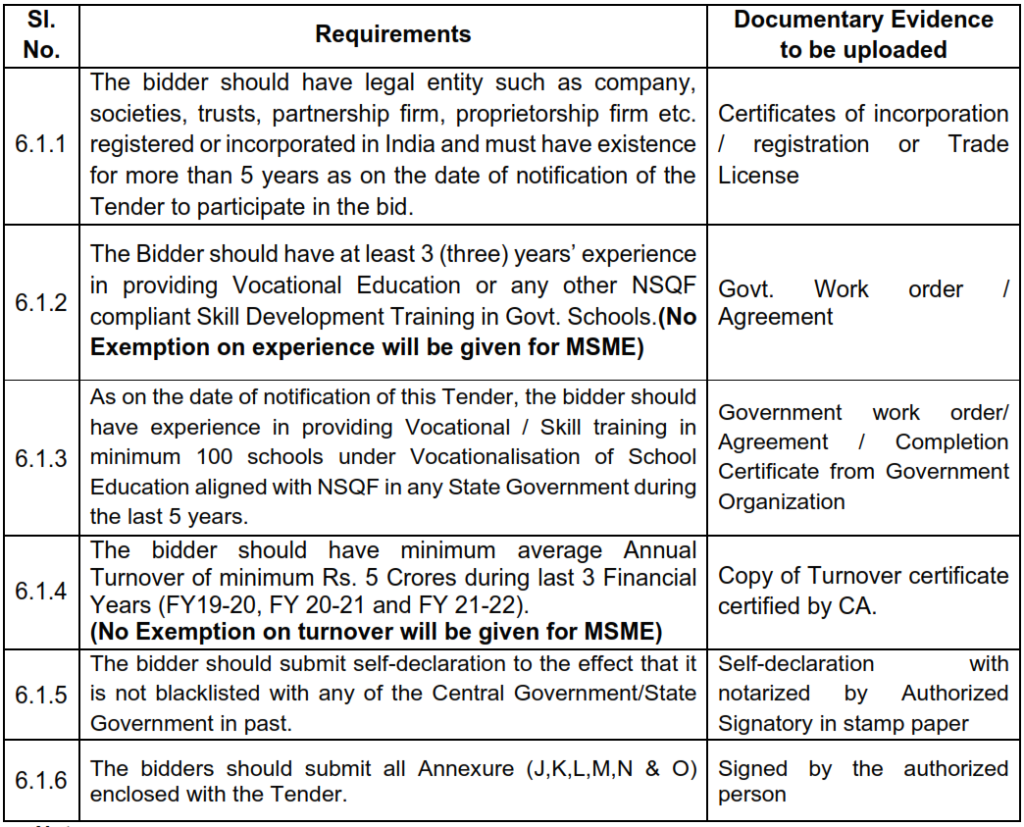 For detailed information and to download RFP click the below link: