Indian Red Cross Society (IRCS), Haryana invites Expression of Interest (EOI) from the interested parties in India for "Empanelment of Training Service Providers to Impart Skill Development Training."
The EOI Document can be downloaded from the website eProcurement System Government of Haryana https://etenders.hry.nic.in
EOI DETAILS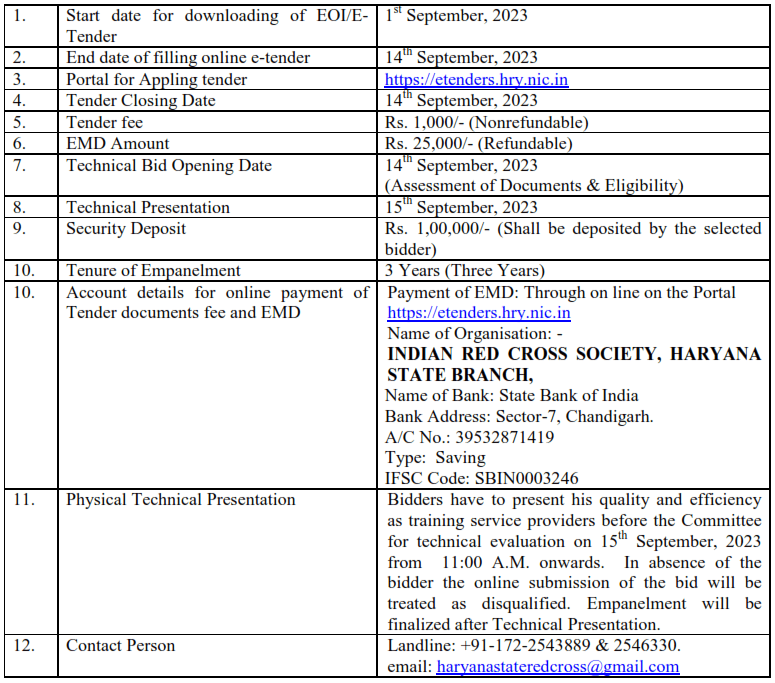 For Free Updates JOIN our TELEGRAM channel, CLICK HERE
EMD: Rs. 25,000/- be remitted with EOI/Tender which remains with Indian Red Cross Society, Haryana State Branch till finalization of Bid.
Cost of EOI/tender Document: Rs. 1,000/- + Rs. 180/- (GST)
The interested parties have to submit their supporting documents alongwith EOI through website eProcurement System Government of Haryana https://etenders.hry.nic.in "EOI for Empanelment of Training Service Providers to Impart Skill Development Training" and also Duly completed application along with Annexures and other required documents is to be submitted in sealed envelope at the following address.
General Secretary, Indian Red Cross Society, Haryana State Branch, Red Cross Bhavan, Madhya Marg, Sector-16 A, Chandigarh-160016 on or before 14th September, 2023.
For Tender Preparation support or for any query please call SKILLSPEDIA.IN @ 702-47-48-999
IRCS, Haryana is committed to develop skills of youths through imparting of training in diversified sector etc., in association with Ministry of Skill Development and Entrepreneurship (MSDE), Ministry of Rural Development (MoRD), National Skill Development Corporation (NSDC), Sector Skill Councils (SSC), State Skill Development Missions and other Departments under initiatives of Govt. of India & State Govt on the theme of Skill Development Programmes.
IRCS, Haryana intends to implement skill development training programme nationwide under the various scheme/s of skill development initiatives/activities of Govt of India/State Govts/PSUs.
Objective:
In order to foster skilling initiatives in the nation, IRCS, Haryana seeks to empanel Training Service Providers (TSP) to support implementation of skill development & training projects. The Training will have to be imparted in NSQF complete courses. Empanelment shall be based on the evaluation of the technical proposal of bidders.
The objective of this EOI is also to empanel a diverse set of training providers which may be utilized by IRCS, Haryana in the execution of skill development & training projects.
The tenure of the empanelment shall be for a period of three (3) years from the date of empanelment, with the empanelment status being renewed every year.
To get the latest updates on skill development tenders, EOI, RFP, Notifications, and News CLICK HERE to follow SKILLSPEDIA on FACEBOOK
Scope of Work:
The selected agency/agencies will have to undertake the assignment as and when allotted by IRCS, Haryana. The broad scope of work would cover undertaking the following mentioned functions in the domain of skilling & training services for IRCS, Haryana basis requirement: –
● Project Management Consulting.
● Setting up of Project Management Unit (Manpower, SMEs. Consultants etc.)
● Conducting Impact assessment studies/Tracer studies on skill-based training.
● Coordinate for consulting, project formulation and assisting in CSR/PPP Projects of State/Central Government.
Please note that the proposal does not demand any Financial Bid from any bidder at this stage. After the empanelment process, financial bid shall only be submitted through be invited from the empaneled agencies for specific projects as the need arises.
Eligibility Criteria: –
Any Nonprofit organization /trust /society /private originations registered in India and working in skill development /Education with below eligibilities.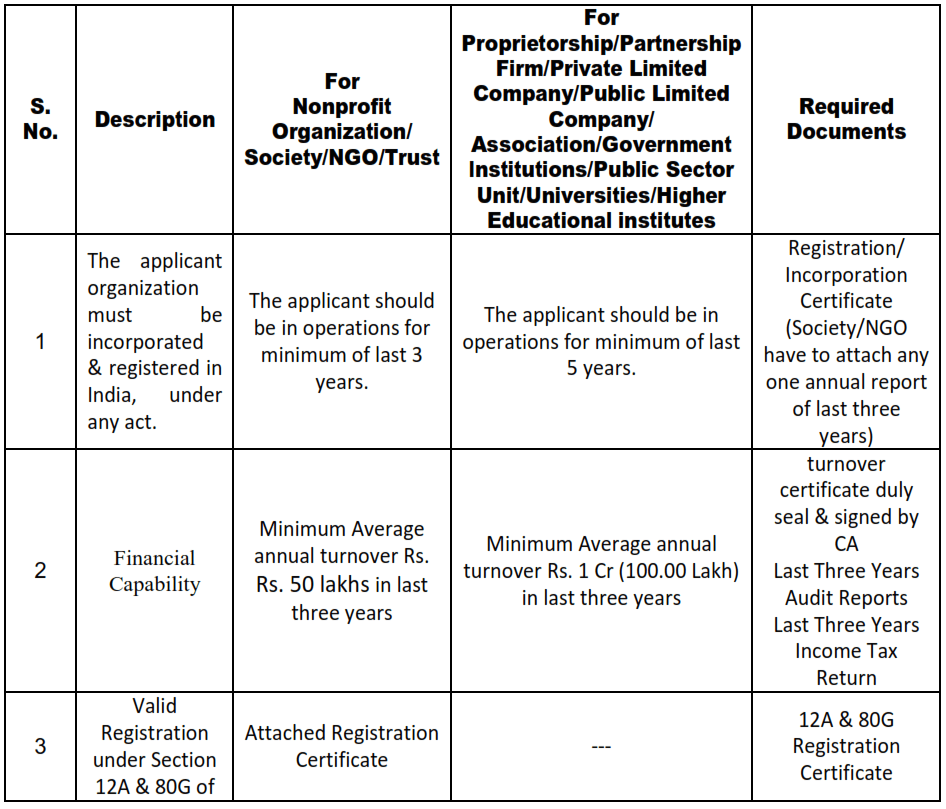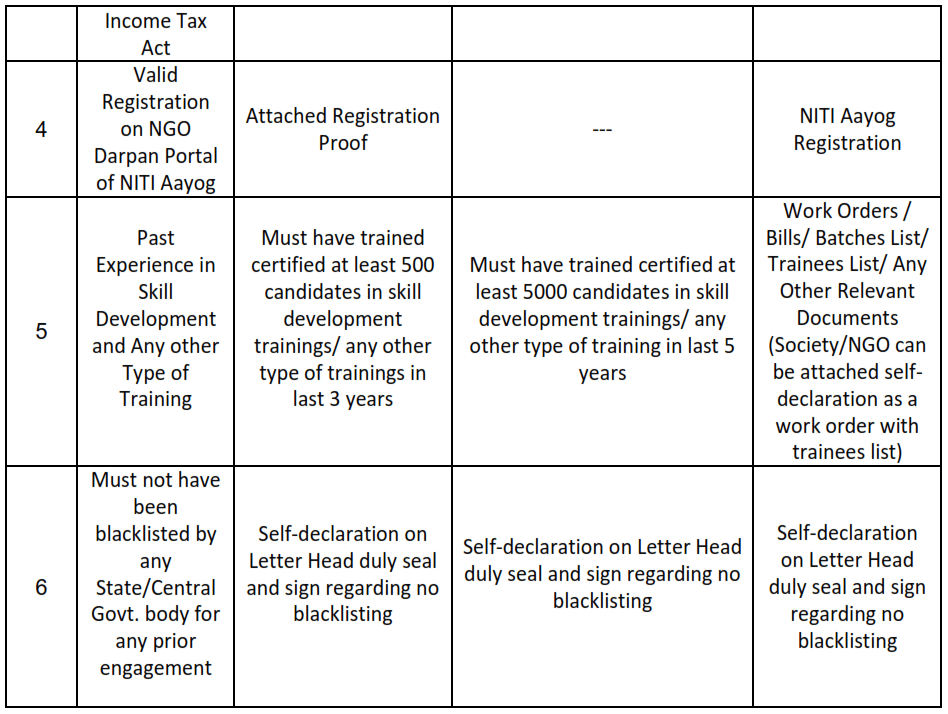 To read detailed EOI, click the below button: