Expression of Interest (EOI) is invited from reputed and INDIAN NURSING COUNCIL (INC),  STATE NURSING COUNCIL and Central /State University recognized Nursing and Para-Medical Institutions located inside and outside Tripura for imparting quality education in B. Sc Nursing, GNM & Para-Medical courses to ST students.
The students shall be facilitated by the Tribal Welfare Department, Govt. of Tripura for taking admissions in the said courses for the financial year 2020-21.
The Courses offered are as below: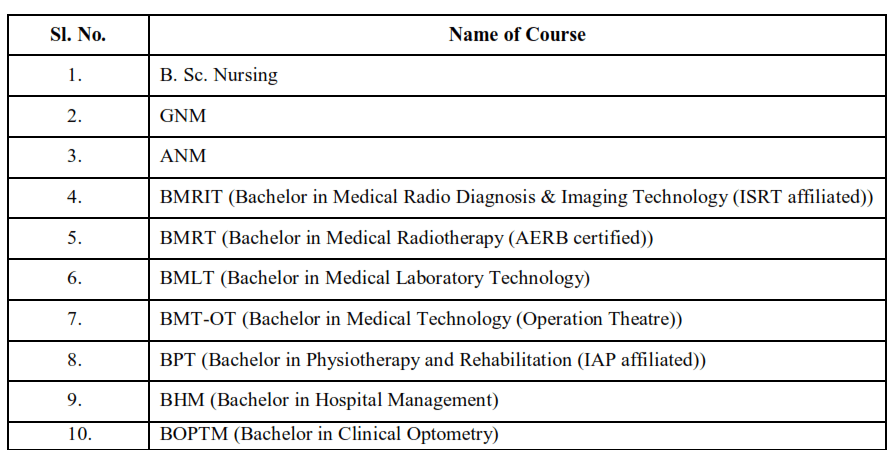 Last date for submission: 04/09/2020, upto 4.00 pm
Address for submission: Director, Directorate of Tribal Welfare, Govt. of Tripura, P.N Complex, Gurkhabasti, Agartala, PIN 799006.