Punjab Skill Development Mission (PSDM) invites the Expression of Interest (EOI) which can be downloaded from  Mission's website www.psdm.gov.in  for  Empanelment of Agency for Training of Trainers in Industry to make the  Training efficient by Punjab Skill Development Mission.
Key Dates and Events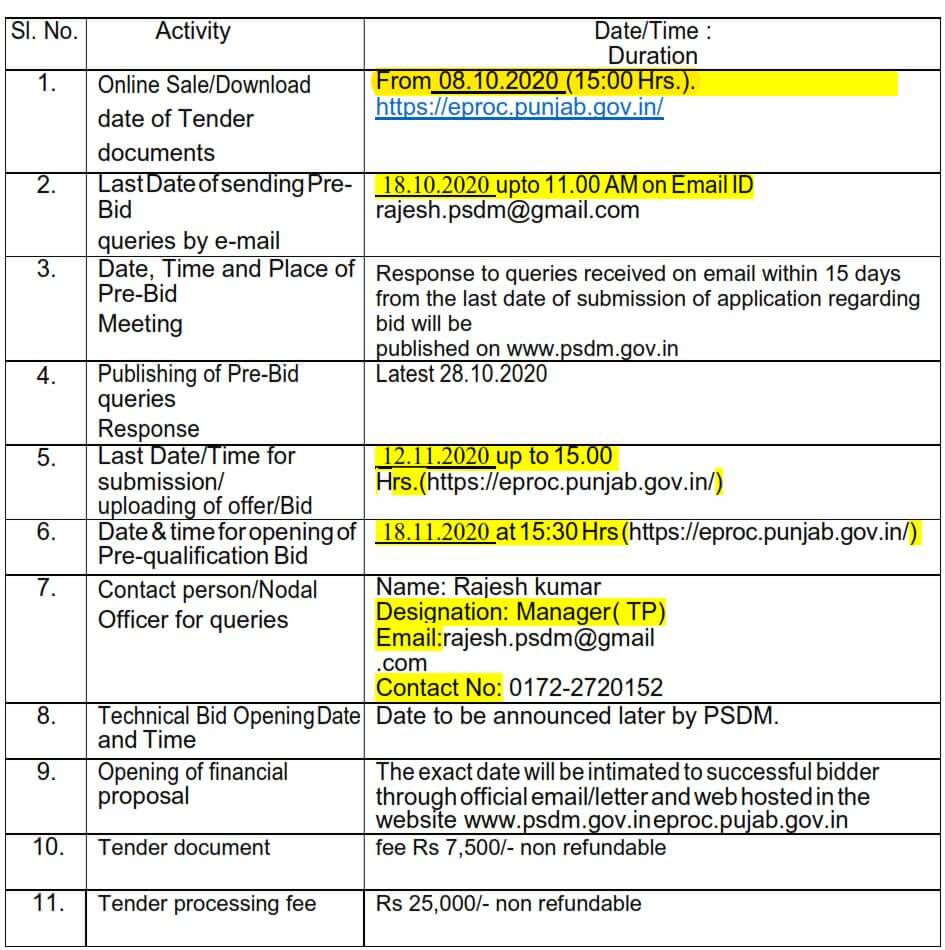 Objectives
 To develop a comprehensive industry-oriented Skill training package for trainers of PSDM that incorporates training resources and leads PSDM trainer's network to enhance the capacity of relevant stakeholders at district levels.
Build capacity of trainers of PSDM on skill training
Encourage and support the exchange of experience at the state level on imparting skill training
 Training of the SSC Certified trainers through Industry's Master trainers so as to make them aware of the latest demands/expectations of the concerned industry.
Last Date and Time of Submission: 12/11/2020 up to 3.00 PM
Submission Portal: https://eproc.punjab.gov.in/
To Download the Detailed EOI: