Gujarat Mineral Development Corporation Ltd. (GMDC) is one of India's leading mining and mineral processing companies. For more than five decades, GMDC has been engaged in the development of the ample mineral resources of the state.
For Free Updates JOIN our TELEGRAM channel, CLICK HERE
GMDC ranked 132nd among India's Fortune 500 Companies (2017) and among the Top-5 organizations by market capitalization in the mining sector. GMDC is India's second largest Lignite-producing company. GMDC is the leader in Lignite exploration and supply in Gujarat. Mining lignite from deposit-rich areas across the state, GMDC markets it to various high-growth industries, including textiles, chemicals, ceramics, bricks and captive power.
Believing and practicing the culture of accountable governance, GMDC established Gramya Vikas Trust on 7th January 1991 as Public Trust with Section 12A and 80G, registered under The Income Tax Act, 1961 for various developmental activities. GMDC-Gramya Vikas Trust (GMDC-GVT) works with the vision to enhance the quality of life of communities living in the GMDC active regions through innovative partnerships/ programs, strategic collaborations, and stakeholder engagement.
To get the latest updates on skill development tenders, EOI, RFP, Notifications, and News CLICK HERE to follow SKILLSPEDIA on FACEBOOK
The GMDC-GVT activities have extensive geographical coverage, and its functional area spans villages in Bharuch, Bhavnagar, Chhotaudepur, Devbhumi Dwarka, Kutch, Panchmahals, and Surat district.
In the year 2022-23 GMDC-GVT an implementing body of CSR for GMDC has been given fresh impetus, accordingly following are the focus areas:
 Skill Based Ecosystem- Focused Transformation;
 Promotion of Quality & Inclusive Education;
 Health facilities- Addressing gaps through Access & Availability;
 Drinking Water Including Integrated Water Shed Development & Sanitation;
 Ensuring Climate Action & Environment Sustainability;
 Cultural & Heritage Preservation; and design and implement tailor-made solutions to address their issues.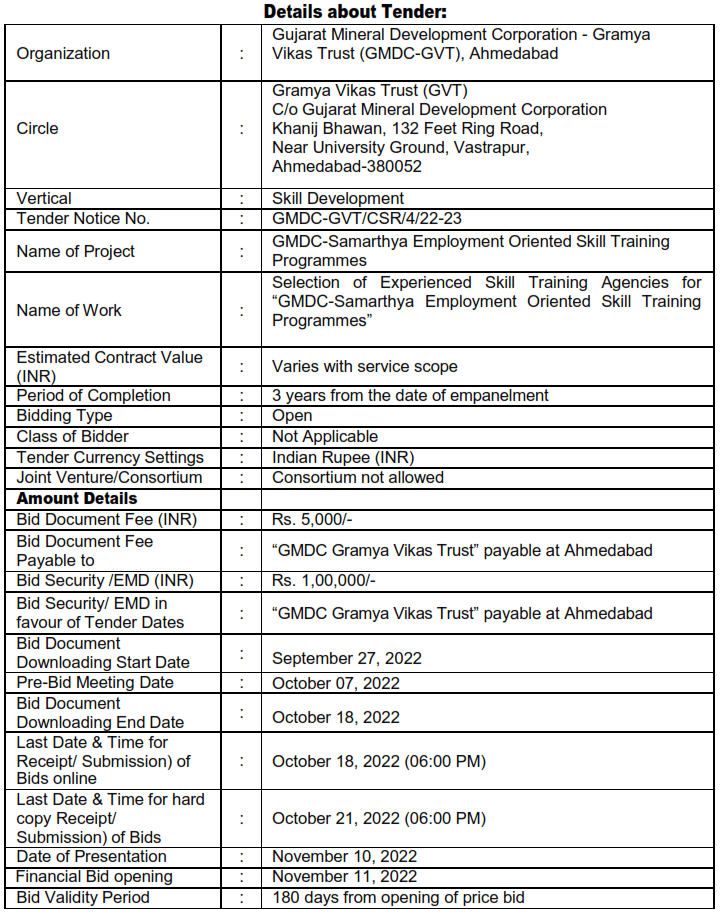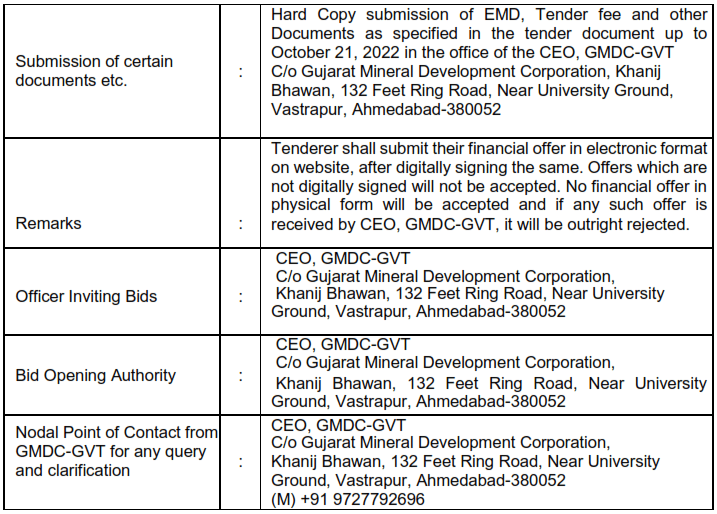 ELIGIBILITY CRITERIA FOR BIDDERS
The Bidder should be fulfilling the following preconditions and must also submit documentary evidence in support of fulfillment of these conditions while submitting the technical bid. Bids from consortiums are not allowed. Claims without documentary evidence will not be considered-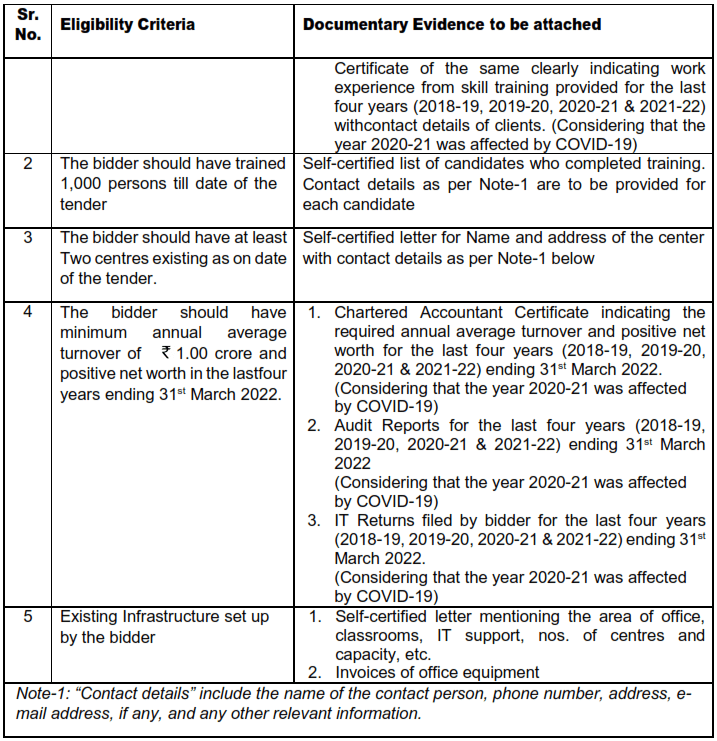 Technical Evaluation Criteria for the Tender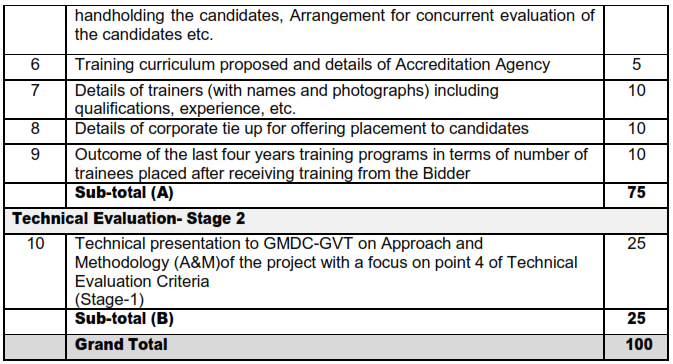 GMDC Project Location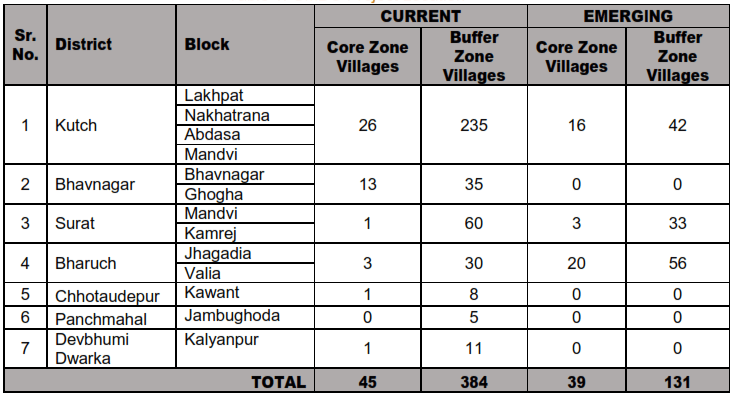 For detailed tender information click the below link: